04 Dec

Year-end reflections from the Early Learning Network
Early Learning Network Video Message - Emerging Themes
For the past three years, the Early Learning Network's research and assessment teams have worked to build knowledge around ways to narrow the achievement gap and maintain early learning success as children transition from pre-K to elementary school – and beyond.
Together, we're gaining a clearer picture of today's educational policies and practices, identifying early learning factors we can optimize to improve student outcomes, and developing innovative tools to hone in on what's happening in the classrooms around the country.
Emerging Themes
Through our nationwide studies, we're uncovering information around several themes that are important in understanding children's learning and development. (See the list below.)
Our teams look forward to sharing more details about these cross-cutting themes, and their implications for policy and practice, in the coming year.
In the meantime, we invite you to join our mailing list and follow us on Twitter and Facebook to stay informed on the network's latest news, blogs and other updates.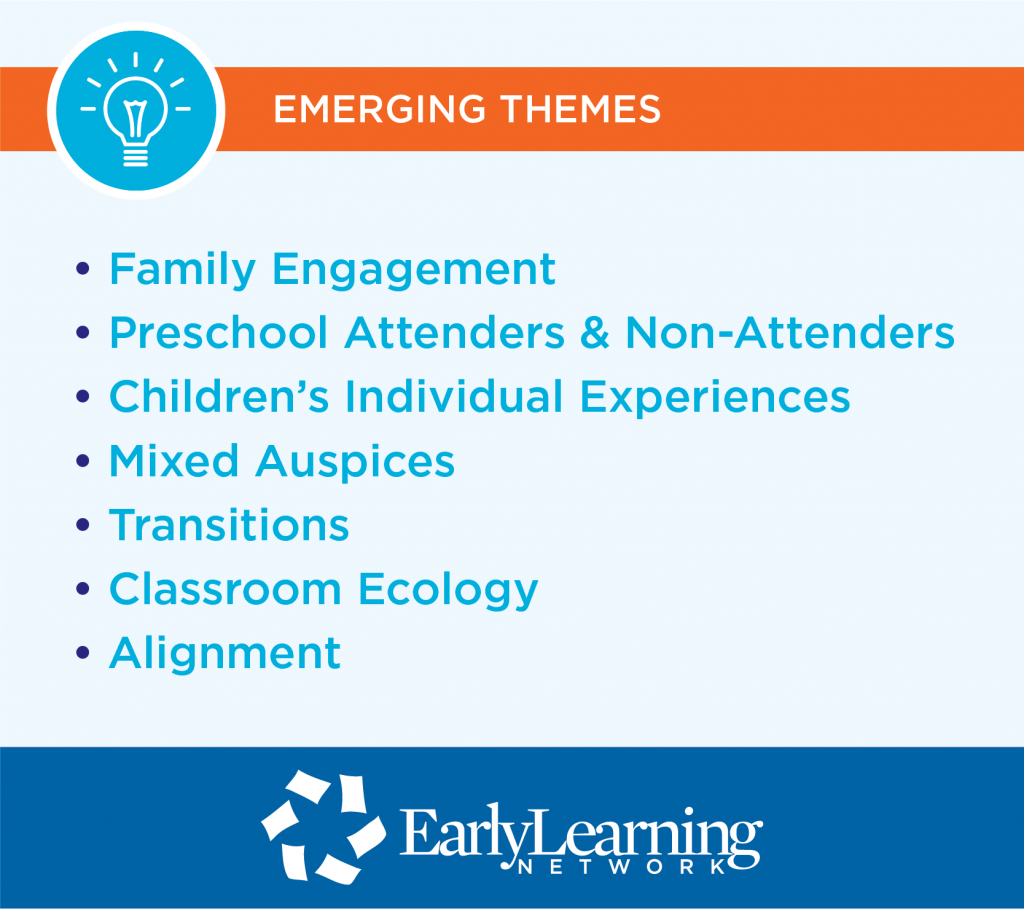 Thank you for your role in making the Early Learning Network's progress possible and for your continued support of our mission.