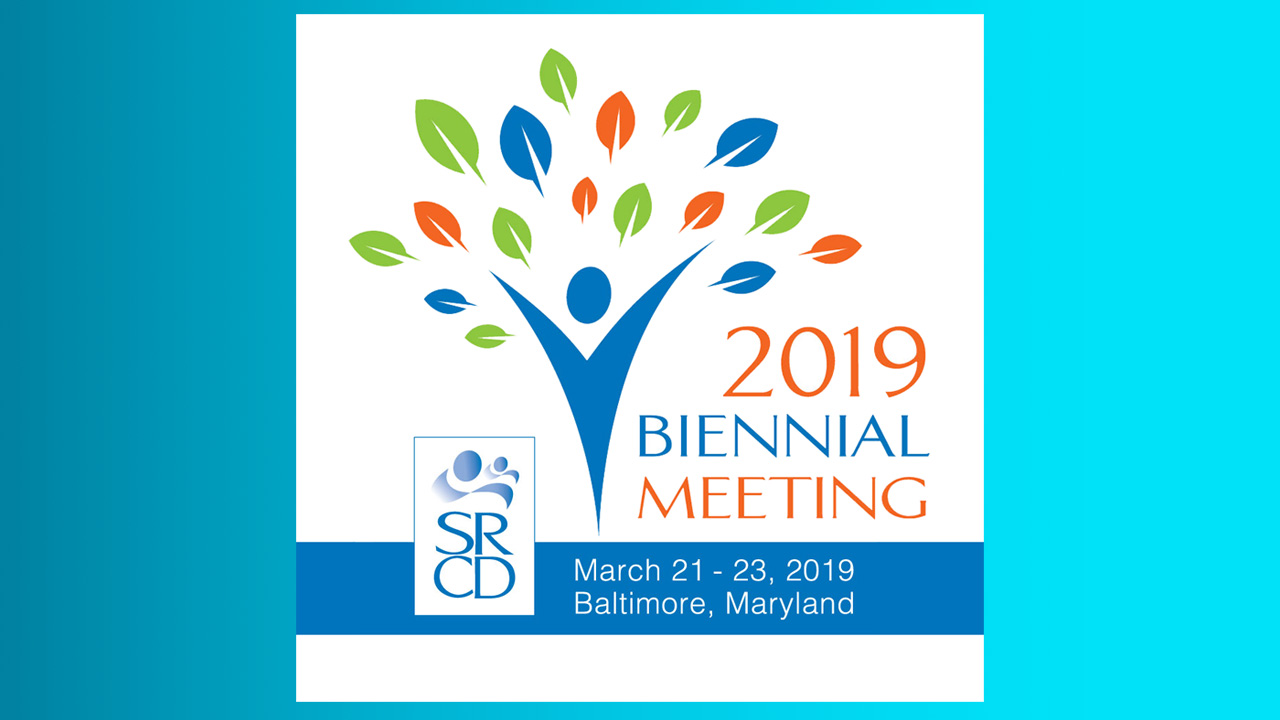 20 Mar

Early Learning Network researchers share expertise at SRCD biennial meeting
2019 Society for Research in Child Development Biennial Meeting
Early Learning Network research teams led several sessions during the 2019 Society for Research in Child Development (SRCD) Biennial Meeting, held March 21-23 in Baltimore.
Network representatives shared findings on a variety of crosscutting themes drawn from ELN's nationwide studies that focus on a common goal: identifying policies and practices that narrow the achievement gap and maintain early learning success.
Early Learning Network sessions covered:
Family engagement in early childhood in rural and urban contexts, along with the benefits of home-based learning during the preschool year.
The role of children's early language gaps in association with classroom quality and early development.
Teacher-child relationships and their associations with classroom quality across racial groups, behavioral adjustments among multilingual children, and various other impacts on classroom interactions and learning in preschool and the early grades.
How children's skills improve, are maintained or decline in the summer between pre-K and kindergarten.
ELN presenters at SRCD represent MDRC, The Ohio State University, the University of Nebraska-Lincoln and the University of Virginia.
SRCD is a multidisciplinary association committed to advancing developmental science to improve lives.
If you were unable to attend in person, explore the conversation around the event using hashtag #SRCD19 on Twitter. Find the Early Learning Network on Twitter by searching for @earlylearningnet.
Paper symposia featuring Early Learning Network researchers
Thursday, March 21
Family Engagement in Early Childhood: New Findings Across Developmental Periods, Intervention Types, and Ecological Settings
9:30 to 11 a.m. EDT
Baltimore Convention Center, Level 3, Room 319
ELN papers:
"The Added Value of Learning Activities at Home During the Preschool Year" (MDRC)
"Parent Engagement in Rural and Urban Contexts" (UNL)
Disparities in Early Childhood Education: Three Observational Approaches to Literacy Achievement and Development
12:30 to 2 p.m. EDT
Hilton Baltimore, Level 2, Key 11
ELN paper:
"Associations Between Classroom Quality and Early Development: The Moderating Role of Early Gaps in Language" (MDRC)
Friday, March 22
Teacher-Child Relationships in the Early Years of Schooling
10 to 11:30 a.m. EDT
Baltimore Convention Center, Level 3, Room 332
ELN papers:
"Child-Teacher Relationships and Classroom Quality Across Racial Groups" (UNL)
"Early Teacher-Child Relationships and Behavioral Adjustment of Multilingual Children" (OSU)
"Classroom Interactions, Teacher-Child Relationships and Children's Early Learning in Preschool" (UVA)
Saturday, March 23
Kindergarten Transition and Context: Factors that Influence the Effects of Pre-K Programs
2:30 to 4 p.m. EDT
Hilton Baltimore, Level 2, Key 11
ELN paper:
"Summer Skill Development Between Pre-K and Kindergarten" (MDRC)
Preschool Selection, Sequences, and Persistence: Examining Programming and Child Development in the P-3 Continuum
8:00 to 9:30 a.m. EDT
Hilton Baltimore, Level 2, Key 11
ELN paper:
"Starting Early: The Benefits of Attending Early Childhood Education Programs and Age 3" (UVA)