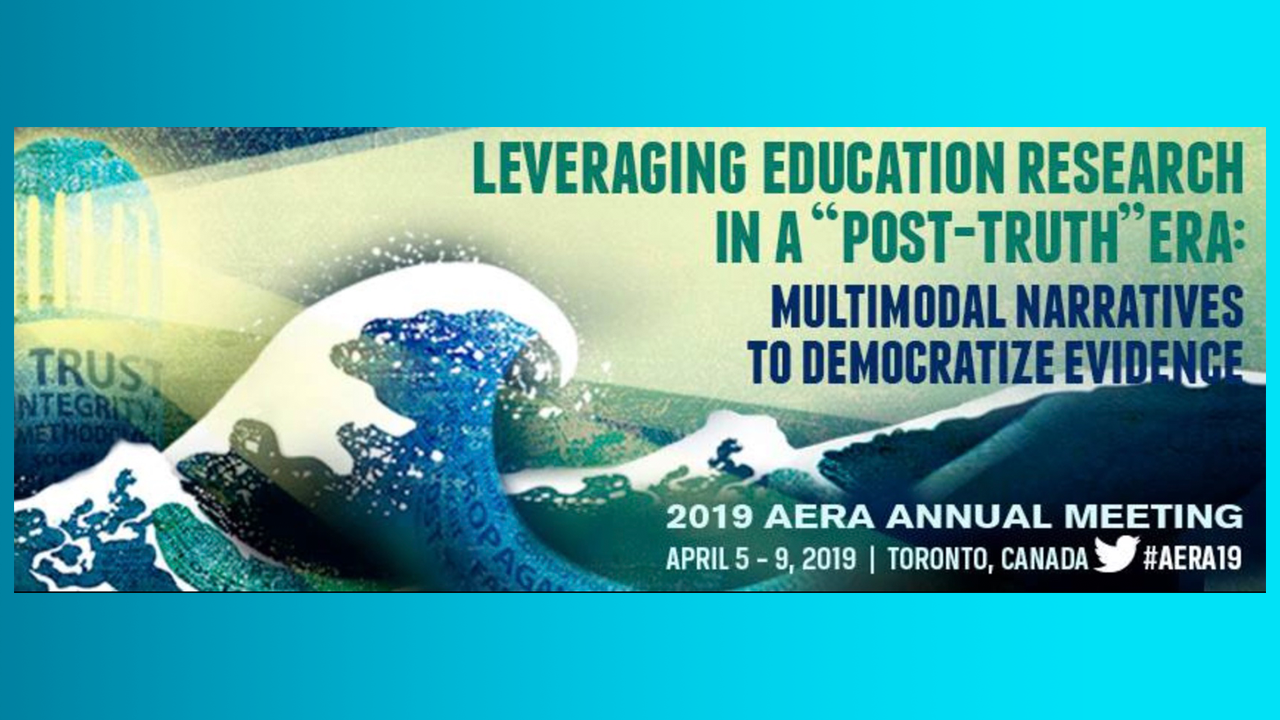 03 Apr

Early Learning Network researchers share new findings at AERA
2019 American Educational Research Association Annual Meeting
The latest research findings from the Early Learning Network's nationwide studies were shared at the 2019 American Educational Research Association (AERA) Annual Meeting, April 5-9, in Toronto, Canada. The event is one of the world's largest gatherings of education researchers.
Network research teams led sessions focused on:
Understanding the impacts of home-based learning activities and family engagement across preschool and kindergarten, including in-home literacy experiences of Spanish-speaking families.
Comparing characteristics and kindergarten readiness skills among children who do and do not enroll in center-based preschool across diverse settings, including Boston, Ohio, Nebraska, northern Virginia and North Carolina.
Explaining pre-K "fade-out" as a result of teaching children the same content in kindergarten that they were taught in preschool.
Examining teacher-child relationships among young children who speak multiple languages and children who only speak English.
All of the network research teams were represented at the meeting: MDRC, University of Nebraska—Lincoln, University of North Carolina at Chapel Hill, Ohio State University and the University of Virginia.
AERA is a national research society that strives to advance knowledge about education, encourage scholarly inquiry related to education and promote the use of research to improve education and serve the public good.
Follow the Early Learning Network on Twitter (@earlylearningnet) and search the hashtag #AERA19 to review the online conversation around this year's meeting.
Paper symposia featuring Early Learning Network research
All times are Eastern Time.
Friday, April 5
Home Learning Activities and Family Engagement Across Preschool and Kindergarten
2:25 to 3:55 p.m.
Metro Toronto Convention Centre, 200 Level, Room 205C9
ELN papers:
"The Added Value of Learning Activities at Home During the Preschool Year" (MDRC)
"Stability and Variability in Family Involvement Across the Preschool-Kindergarten Transition" (OSU)
"The Home Literacy Environment of Spanish-Speaking Latino Families with Kindergarten Children" (OSU and University of Michigan)
Saturday, April 6
Patterns of Preschool Enrollment Across Diverse Localities: Results from the Early Learning Research Network
12:20 to 1:50 p.m.
Metro Toronto Convention Centre, 200 Level, Room 205A
ELN paper:
"Who Enrolls in Public Preschool Programs and Why? Evidence from the Boston Public Schools" (MDRC)
"School Readiness Skills: Pre-Kindergarten Compared to No Preschool Experiences" (UNC)
"Preschool Attendance and the Transition to Kindergarten" (OSU)
"The Pre-K Boost into Kindergarten" (UVA)
"Exploring Preschool Participation: What Are Benefits for Students from Rural and Urban Communities in the Midwest?" (UNL)
Tuesday, April 9
Early Childhood Education and the Transition to Kindergarten
12:20 to 1:50 p.m.
Metro Toronto Convention Centre, 200 Level, Room 201D
ELN paper:
"Explaining Pre-K Fade-Out? Content Coverage Redundancy in Pre-K and Kindergarten" (UNC)
Young Children's Cognitive and Social-Emotional Development
2:15 to 3:45 p.m.
Metro Toronto Convention Centre, 200 Level, Room 201D
ELN paper:
"Early Teacher-Child Relationships of Multilingual Children" (OSU)