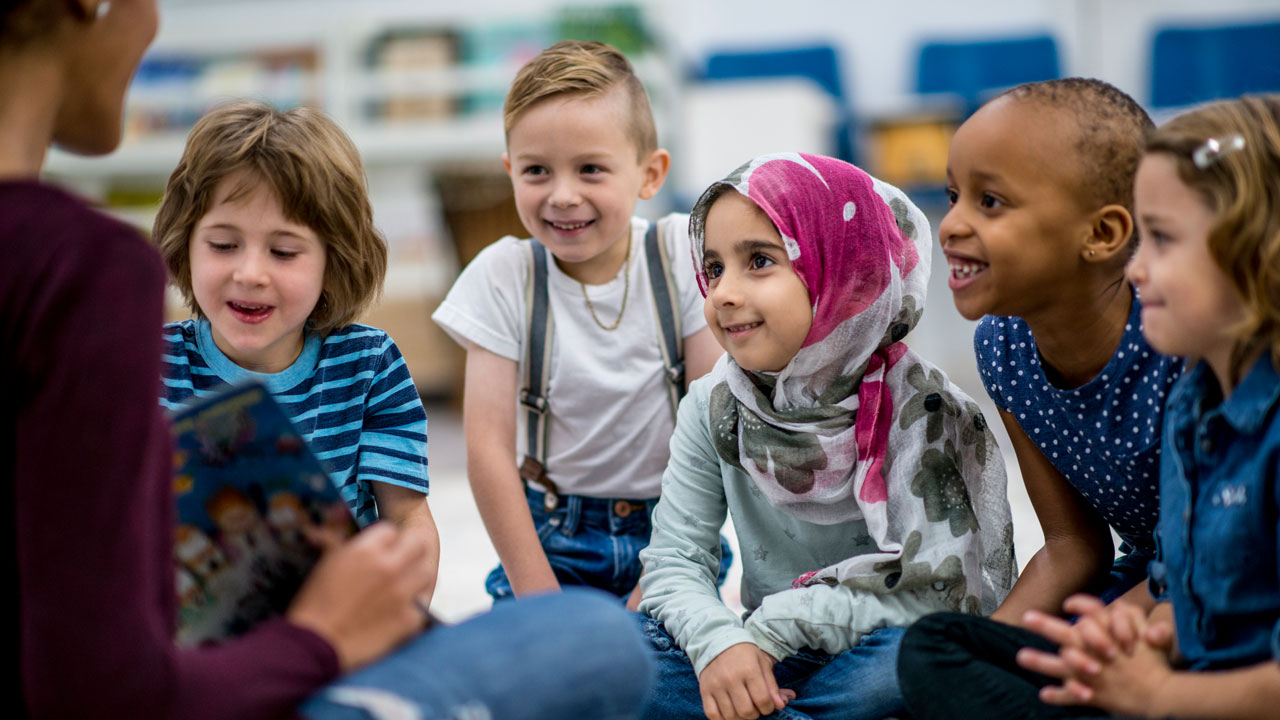 20 May

Emerging theme: Teacher-child relationships

Early teacher-child relationships lay the groundwork for creating supportive learning environments as children transition from preschool to elementary school and beyond.

Understanding what these relationships look like for all students is crucial for promoting positive teacher-child interactions that have a significant impact on children's long-term success.

Let's explore this important cross-cutting theme in the context of narrowing the achievement gap and maintaining children's early learning success.
What We're Studying
Early Learning Network teams at the University of Virginia, Ohio State University and the University of Nebraska–Lincoln are examining individual children's experiences, and specifically the relationships they form with teachers.
We're conducting studies exploring factors, such as:
Student interactions with adults and peers
Classroom environment quality
Classroom routines
Child characteristics, such as gender, race, ethnic background, temperament, emotional level, and language ability and background
This research goes beyond documenting the average child experience in the classroom – and aims to uncover just how important these individual relationships are in conjunction with the overall quality of the classroom environment.
How do you measure teacher-child relationships?
Teacher-child relationships are most commonly measured in terms of closeness and conflict. A child with a close relationship is likely to feel warmth and connectedness toward the teacher, and to see the classroom as a safe and affirming learning environment.
A child who has a conflictual relationship is more likely to have strained interactions with the teacher and see the classroom as unsafe and unsupportive, fostering a negative perception of the classroom environment and adults in those spaces.
Why Does it Matter?
The bond between individual children and their teacher is an important factor to consider in understanding the benefits of early childhood education.
Evidence shows that young children's positive interactions with teachers strengthen all aspects of their development, including language, cognition and social-emotional skills, regardless of their age, gender, race, ethnic, language and income level. However, the quality of children's relationships with their teacher varies among individuals— even in the same classroom.
Early teacher-child relationships are are also linked to children's engagement in classroom instruction, which supports their learning.
"Once children begin their formal educational careers, the relationships they develop with their teachers become increasingly important for their engagement and school success," said Arya Ansari of UVA. "These relationships can have lasting benefits, and it is critical that we consider the ways in which individual children experience the classroom and how different aspects of the classroom environment combine to influence school success."
What We're Learning
Below are key findings from network data gathered during the pre-K and kindergarten years:
High-quality teacher-child relationships are associated with greater gains in academic, social-emotional and executive function outcomes (UVA).
Close teacher relationships are significantly related to positive school adjustment outcomes, such as school liking, behavioral engagement and vocabulary skills (OSU).
Teacher-child relationships are significantly associated with children's math and social skills, especially for African American children's social skills (UNL). High teacher-reported conflict was associated with children's problem behaviors, and this was especially salient for Latinx children (UNL).
Even if classrooms are high-quality learning environments, individual children might not benefit unless they also have a positive relationship with their teacher (UVA).
African American children experience more classroom conflict than white children (UNL).
Teachers report less closeness with students who are multilingual (OSU). While there are no significant ethnic differences in closeness, there is a trend favoring more closeness among white and Latinx children (UNL).
African American children experience more conflict-laden relationships with teachers than white children (UNL).
What are the implications for learning?
Children are more likely to be engaged in the classroom and motivated to learn when they trust that their teacher will provide comfort, encouragement and emotional support. Some teachers may provide more support and attention to children with whom they have a close and conflict-free relationship, which in turn, can deeply influence children's school readiness and adjustment.
If the teacher-child relationship is perceived as unsupportive or negative, it may lead children to disengage from the enriching instruction happening in the classroom and reduce their interactions with others.
For multilingual students, learning an additional language can make adjusting to school particularly challenging. If they are struggling, having a positive relationship with their teacher can help them adjust to the classroom and thrive.
For children from low-income households, and children of color in particular, their teacher relationship could be particularly critical in ensuring they have equitable learning opportunities, especially as expectations and demands from teachers increase over time.
Lastly, these early relationships may set the course for how a child views their relationships with future teachers.
Bringing it all together
With a better understanding of how supportive teacher-child relationships relate to children's early learning success, along with the differences children experience in their relationships and the potential causes of those differences, we can take steps to ensure that all children are supported, including:
Improving classroom practices.
Identifying gaps and strengths in teacher preparation programs.
Enhancing support for teachers through pre-service and in-service training on how to develop and maintain supportive relationships with students.
"These studies shed light on the fact that we might need to consider more dynamic, multi-level approaches to assessing classroom quality – considering both the overall quality of the classroom environment and individual children's experiences within that environment," said Jessica Whittaker of UVA.
Stakeholder Perspectives
Stakeholders from ELN's partner schools offer thoughts on the importance of teacher-child relationships: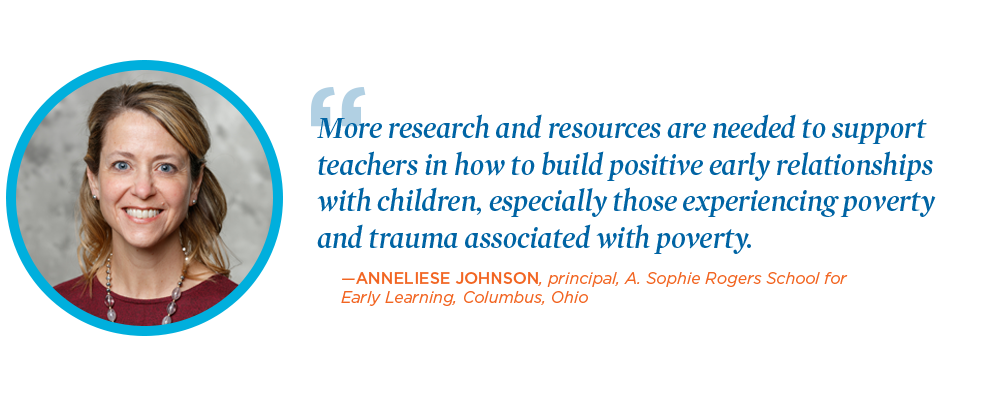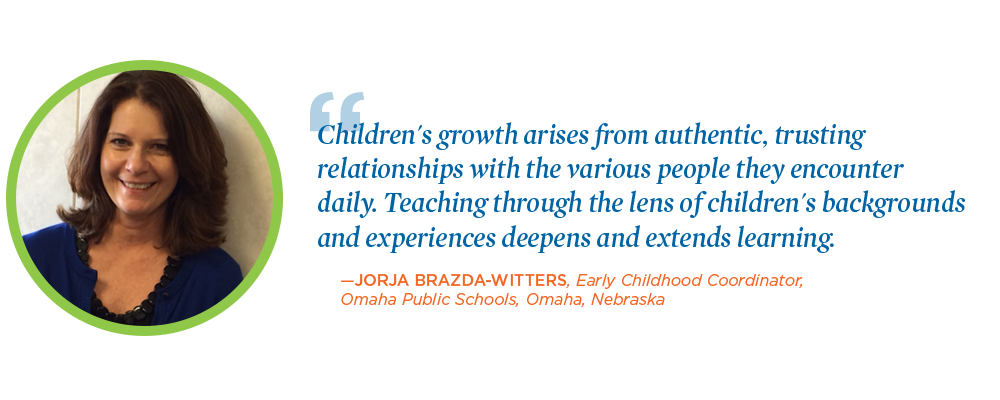 What's Next
Early Learning Network teams will continue to explore children's individual experiences, including teacher-child relationships, and work to synthesize cross-site findings.
Teams will investigate more closely how these relationships change across time.
"There is a potential for the teacher-child relationship to evolve as children progress across the pre-K to third grade continuum," said Lisa Knoche of UNL. "Our research with the network will allow us to explore this trajectory and identify how relationship patterns over time contribute to children's academic success."
The network's nationwide studies conclude in May 2021.
Dig Deeper
Early Teacher-Child Relationships of Multilingual Children (OSU)
Child-Teacher Relationships and Classroom Quality Across Racial Groups (UNL)
Classroom Interactions, Teacher-Child Relationships and Children's Early Learning in Preschool (UVA)