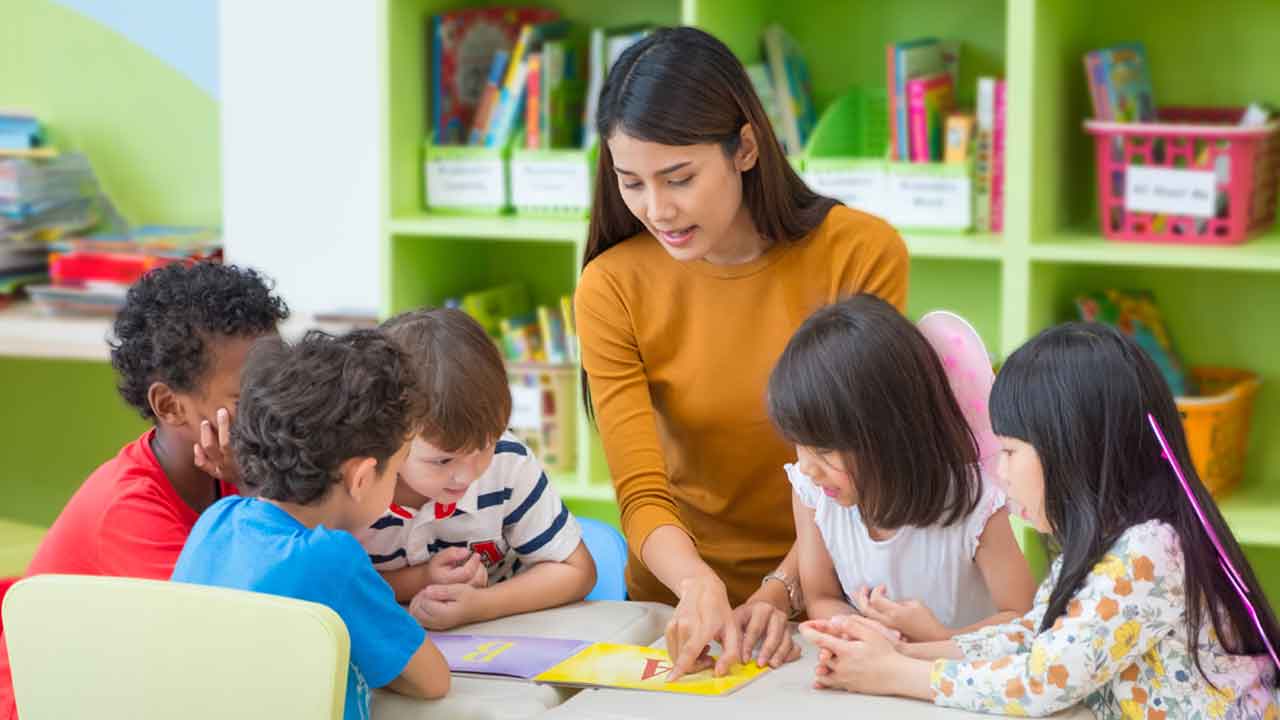 31 Jul

Emerging theme: Alignment

What does alignment mean in the context of early learning?

Alignment relates to the distance between the programs children are exposed to in pre-K and those they are exposed to in elementary school. In other words, it indicates how well an education system's components are working together across ages and grade levels to achieve the same goal: supporting and maintaining children's early learning success.

Communities that have cohesive, high-quality education system components — school structures, policies, practices and curricula — help to optimize learning as children transition through school. When parts of the system are misaligned, learning may be compromised.

Discover what the Early Learning Network is learning about this important cross-cutting theme in our nationwide studies.
What We're Studying
Early Learning Network teams at the University of California, Irvine and the University of North Carolina at Chapel Hill are examining how much alignment exists among various factors across and within grades, across and within classrooms, and among individual children in those classrooms.
This knowledge will help us understand the extent to which alignment influences children's success as they move from pre-K to third grade.
Alignment factors include:
Instructional practices and quality: The ways children are being taught and how well they support learning.
Content standards: Lists of the knowledge/skills a child should be exposed to during a specified grade or developmental stage.
Curricula: Specific instructional materials used to teach those standards.
Assessments: Tests to measure the extent to which students have acquired the knowledge/skills.
Educational policies: The system's set of guidelines or principles that drive educational decision-making.
The UNC team conceptualizes alignment along two dimensions.
"We're examining how content standards, curricula and assessments align with one another within the pre-K and kindergarten years — a concept we call horizontal alignment," said Lora Cohen-Vogel, co-principal investigator, UNC team. "We're also exploring vertical alignment, which describes how these instructional supports in pre-K align with those that govern kindergarten."
From an instructional standpoint, alignment is how well teaching practices meet the learning needs of all children. The UCI team is specifically interested in understanding what is happening in classrooms at the child-level, including:
Children's individual skills.
How well instruction matches children's learning needs.
How to best support teachers in offering learning opportunities that match individual children's skills.
Why Does it Matter?
Aligned programs and policies send teachers, parents and students the same messages and avoid contradictions that could disrupt learning.
"In education, alignment helps establish goals about what students should know and be able to do, and then coordinate other programs and policies to line up with these goals," said Cohen-Vogel.
By using data to better understand how much alignment exists, the early childhood education field will be better positioned to test how any misalignment may contribute to the so-called pre-K fadeout effect.
"Fadeout refers to the initial positive impacts high-quality pre-K programs have on child outcomes — impacts that do not reliably persist into elementary school," said Cohen-Vogel. "It's possible that certain levels of misalignment may help explain why these impacts fade as a child moves into elementary school and beyond."
Greater alignment has the potential to close achievement gaps and improve learning opportunities for all children.
"Children come to the classroom with different constellations of language, literacy, math and social-behavioral skills," said Carol Connor, principal investigator, UCI team. "People often think about classroom alignment — but we are looking within classrooms to understand how alignment supports learning for individual children."
What We're Learning
More gains in literacy and math skills are achieved when instruction is aligned to individual children's skills rather than taught in a large class setting (UCI).
Educators perceive that the degree of alignment among standards, curricula and assessments is stronger within pre-K and kindergarten than it is between them (UNC).
Reported reasons for weak alignment between pre-K and kindergarten include a debate over the purposes of early childhood education, institutional silos and procedures that disrupt data sharing and school transition practices (UNC).
Greater instructional alignment may promote greater gains in vocabulary across pre-K and kindergarten (MDRC).
"Our research with students in kindergarten through third grade shows that learning opportunities aligned with children's unique set of skills are more effective in improving literacy and math outcomes than typical whole-class instruction," said Connor. "At UCI, we are now examining how alignment works for pre-K."
Additional findings regarding alignment in the ELN studies will be ready to share once all of the data have been analyzed and measures have been calibrated across study sites.
Bringing it all together
By having a better understanding of alignment in education, we can make more informed policy and practice changes to continuously improve our educational systems and ensure that all children have strong early learning experiences.
Moving forward, it is important to consider ways to address what UNC's study participants identify as barriers to strong alignment. Suggested approaches include:
Forming statewide councils focused on pre-K to third grade.
Developing more integrated data systems.
Creating protocols for sharing child-level data.
Co-locating pre-K programs in elementary schools.
Implementing robust transition practices as children move through the early school years.
"Taking steps to develop more strongly aligned, high-quality educational experiences for our youngest learners is challenging, but also fundamental to ensuring that children meet their learning goals, and maintain and build on those gains," said Connor.