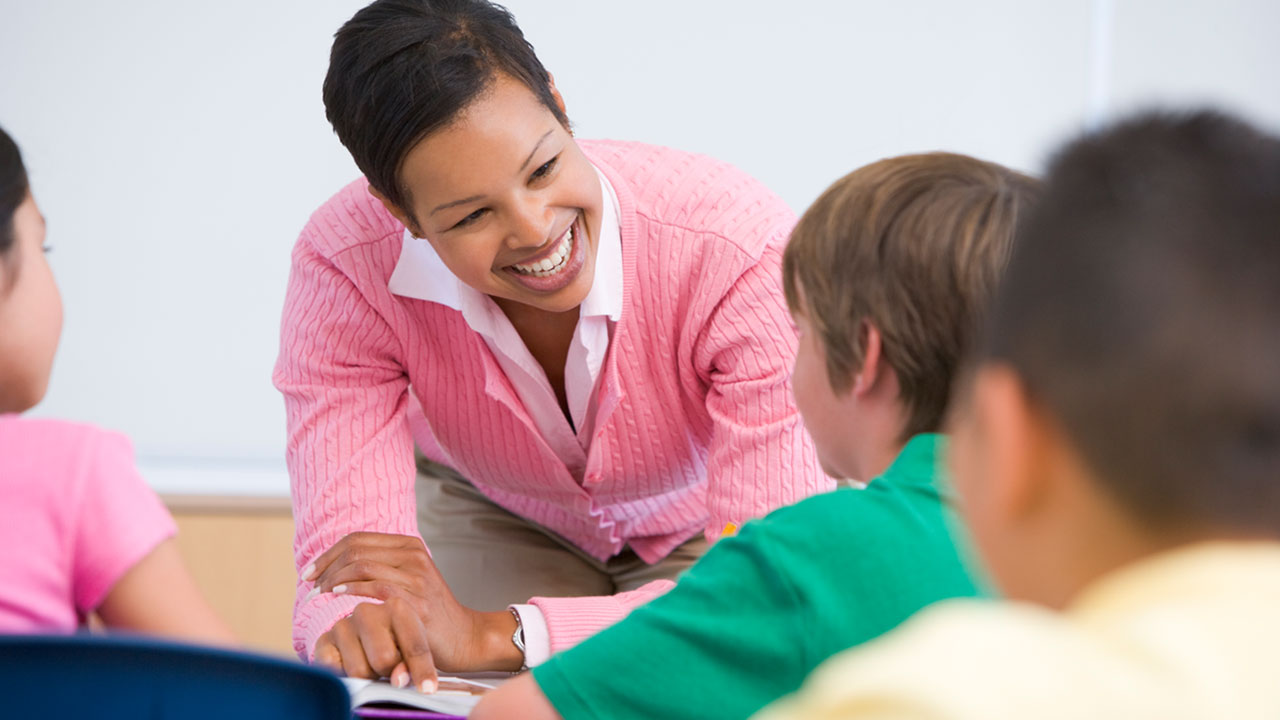 03 Feb

Emerging theme: Classroom ecology

When children are not sleeping, the odds are pretty good that they are inside the walls of a classroom. According to Pew Research Center data, U.S. schoolchildren spend an average of 943 hours each year being taught in classrooms.

Given the large amount of time children spend in classrooms, it is essential that they have high-quality environments that support and optimize their learning.

Early Learning Network research teams are exploring various facets of classroom ecology to better understand how they impact student outcomes, as well as the implications for practice and policy.
What We're Studying
Early Learning Network teams, including those at Ohio State University and the University of California, Irvine are studying how different facets of classroom environments — at the teacher, child and school levels — combine to support positive learning and development as children move from preschool to third grade and beyond.

A classroom's ecology is made up of many different factors that help shape children's academic and social development.

"We think about the classroom as a highly dynamic place, in which teachers, students and the environment all influence child outcomes," said Carol Connor, principal investigator, University of California, Irvine assessment team.

The network teams have identified the following environmental factors that are important components of the overall classroom ecology and influence student performance:
1. Interpersonal relationships, including children's interactions with peers and teachers as they learn together in the same space, the relationships students have with their teachers, and the social dynamics of friendships in the classroom.
2. Instruction and classroom management, including a teacher's approach to instruction, classroom organization, and the amount of time spent in non-instruction.
3. Composition of students, such as how all the students in a grade are divided into classrooms and how this looks in terms of diversity in gender, race, ethnicity and age within each classroom.
4. Physical environment and resources available to support learning.
5. Implicit expectations of teachers and administrators and how they take accountability for child learning.
Why Does it Matter?

Children spend a huge proportion of their waking hours in classrooms. The learning environments they are exposed to during school can greatly influence their learning and development — in both the short and long-term.

A high-quality classroom ecology can have a real impact on student success.

"By gaining a deeper understanding of how different factors contribute to the classroom ecology, particularly in the critical first years of school, we can make more informed practice and policy changes that will foster and improve positive environmental factors and reduce negative environmental factors," said Jennifer Bostic, Early Learning Ohio project director, OSU team.

Stakeholder Perspectives
Brian R. Bowser, executive director of Elementary Education for South-Western City Schools near Columbus, Ohio, is a key partner in the OSU team's study. Bowser offered insights on the importance of better understanding classroom ecology to help teachers support students.

"It is absolutely essential that we design learning environments that continue to grow and meet the needs of our learners," said Bowser. "Our district is very large and very diverse, and this study underscores the importance of better understanding what helps students grow and succeed."

For Bowser, examining classroom relationships and students' physical space are priorities.

"It is important to better understand the relationships students form with other students, as well as other adults in the classroom," Bowser said. "Additionally, we spend a great deal of time thinking about the organization and physical space that our schools and our classrooms provide for students to feel safe and continue to grow and learn."



What We're Learning
Early Learning Network research teams have uncovered the following preliminary findings regarding classroom ecology and its influence on early learning:

Overall, instruction varies by grade and by classroom. Children who share the same classroom have different amounts and types of learning opportunities. They also vary in the extent to which they actively talk and participate during those opportunities (UC Irvine).
Having friends in the classroom increases dual language learners' language and literacy development (OSU).
Preschool experiences vary greatly for each child. Even when children are in the same classroom, they experience different amounts of interactions with their teachers and classmates, experience language from teachers and classmates in different amounts, and have conversations for different lengths of time (OSU and UC Irvine).
Teachers have many ways to group students and teach information. Teachers also choose how much time is spent learning new subject information — also called academic content— such as math, reading, social studies and science. When teachers spend more time focused on academic content, students get higher scores in reading and math (OSU and UC Irvine).
Bringing it all together
While a classroom's physical environment and relationships that develop within it are hugely important for learning, the teacher may have the most profound impact on student success.

"All aspects of the classroom ecology affect children's early learning, but most important are the quality and amount of learning opportunities provided and the extent to which children are actively participating in those learning opportunities," Connor said.

Network researchers will continue to study what's happening in classrooms to further identify ways to create high-quality learning environments that boost learning, with the ultimate goal to inform practice and policy.

"Figuring out the factors that contribute to high-quality classroom experiences can translate into changing practices and policies to ensure that every student is being educated in the best environment possible," Bostic said.