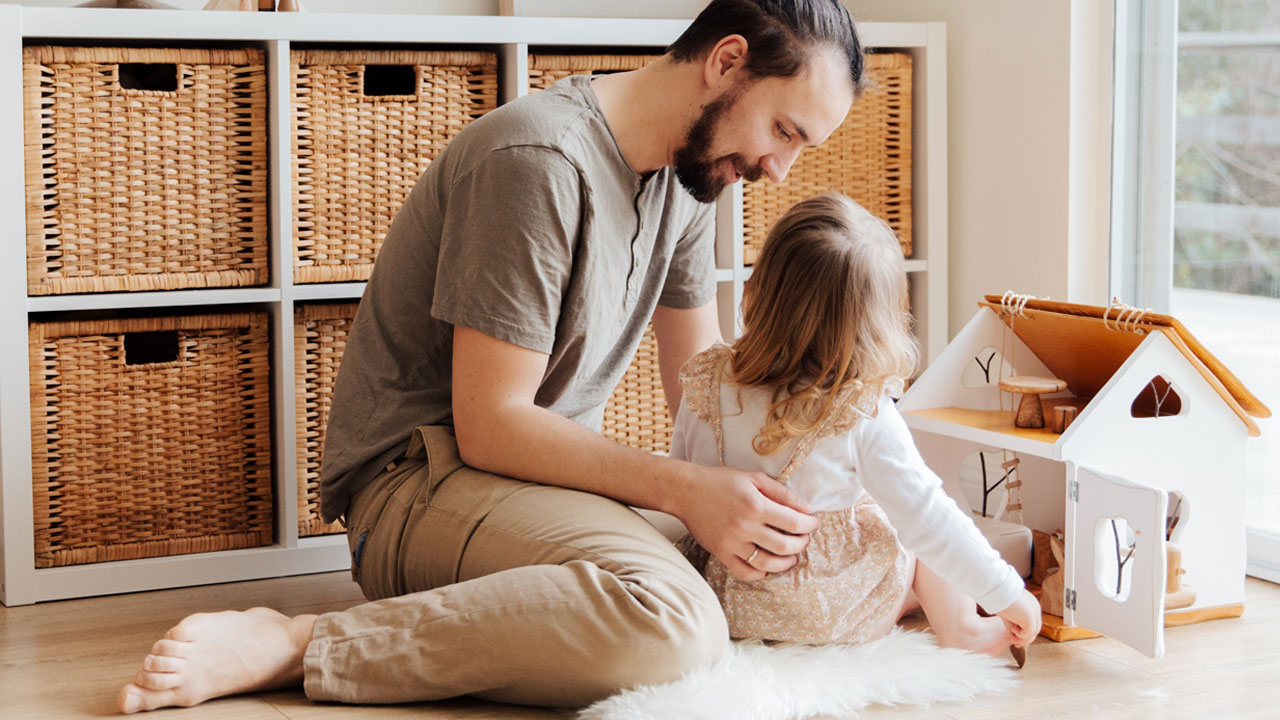 06 Apr

Helping young children feel secure when weird is the new 'normal'
These simple tips may help create a sense of normalcy during this unprecedented break from school.
The coronavirus outbreak has closed schools in 188 countries, impacting 9 out of 10 students worldwide. Classrooms are empty and parents are doing their best at home to help their children cope with missing their teachers, friends, and the structure and routines they crave, especially those in preschool and the early grades.
For now, weird is the new "normal."
Children, like the rest of us, may feel anxious with so many big changes happening at once. A predictable routine helps children feel safe.
While the Early Learning Network's main contribution to the dialogue surrounding COVID-19 is to offer information to parents and teachers that will support children's ability to maintain early learning gains during this unprecedented break from school, we would first like to share some simple ways to add predictability to your days at home:
1. Adjust existing routines to meet your needs
Your family may have been able to keep a regular schedule before the outbreak (if so, way to go!). Now, of course, keeping a schedule is much harder with everyone confined at home. How many more times can we answer, "What will we do next?" Young children do not have the same sense of time as adults, so you can help their day be more predictable. Consider involving your children in creating and following a simple schedule that meets the needs of all family members. Clearly write and/or draw how time will be sliced each day, adding a little wiggle room just in case. For example, help children see when they will play, eat, rest, exercise, read books, do schoolwork and other activities. Don't forget to include times when adults need to focus on work or other personal tasks. You need some time to be off the hook!
2. Involve your child in decisions so they know that to expect
In addition to having a flexible daily routine, ask your child to help plan portions of each day, such as play time or screen time. You may want to provide a couple of practical options to avoid unrealistic requests (e.g., Can we go to the beach? Can we visit the zoo? Can we go to grandma's house?) — but let your child be part of the decision-making when possible. Their creative ideas can change your day for the better. Acknowledge why they can't go to the beach, but let your child recreate a beach scene! The bath can be the ocean. As they "swim," grab a beach chair and ride the waves.
3. Use technology intentionally
There's no way around it: Children like technology. They will likely rely on it for remote learning and school assignments in the coming weeks. If you are able to offer screen time to your children outside of schoolwork, including cellphones, tablets and computers, consider a more strategic and intentional approach.
For instance, your child might benefit from using FaceTime or Zoom to connect with friends and relatives. You might watch an art project tutorial online with your child¬ and create something together. If your child shows an interest in learning about a particular topic, such as dinosaurs, search for an educational program about prehistoric times. Further, many national zoos and parks are offering virtual tours. Consider using Google Earth to allow your child to explore their surroundings.
4. Routines can be… adapted
Being at home for so many days can be overwhelming. Cabin fever is setting in — as well as boredom. An effective way to deal with this is to consider small changes in your routine to mix things up. You may choose¬ a day in the middle of the week to do something "just for fun" together, such as watching a movie, singing karaoke or having a dance party. Get creative and think of these moments of distraction as ways to bring you closer together.
5. Remind your child about school
If your child attended school, they will eventually go back! You can help ease this transition by staying in close communication with your child's teacher or school. This could be with a brief email or phone/Zoom call. Regularly remind your child about the school, including the amazing things they learn there with teachers and friends. They may also want to talk about who and what they miss about school. Older students might wish to write their teacher a letter and send it via snail mail — a good way to stay in touch and practice printing and spelling.
These tips are intended to help you make the most of this challenging time and alleviate some of the worries both you and your child may be having as you navigate life in quarantine.
Some days will be tough, and you may not feel like you have the time or energy to stick to a routine each day. But simply being there to provide a supportive and loving relationship is one of the best ways to carry you both through the days ahead. That will have positive effects long after things return to "normal."
Written collaboratively by:
Renata Trefiglio Mendes Gomes, University of Nebraska-Lincoln
Dana Ludvik, University of Nebraska-Lincoln
Mary Bratsch-Hines, University of North Carolina at Chapel Hill
Ximena Franco, University of North Carolina at Chapel Hill
Michael Little, University of North Carolina at Chapel Hill