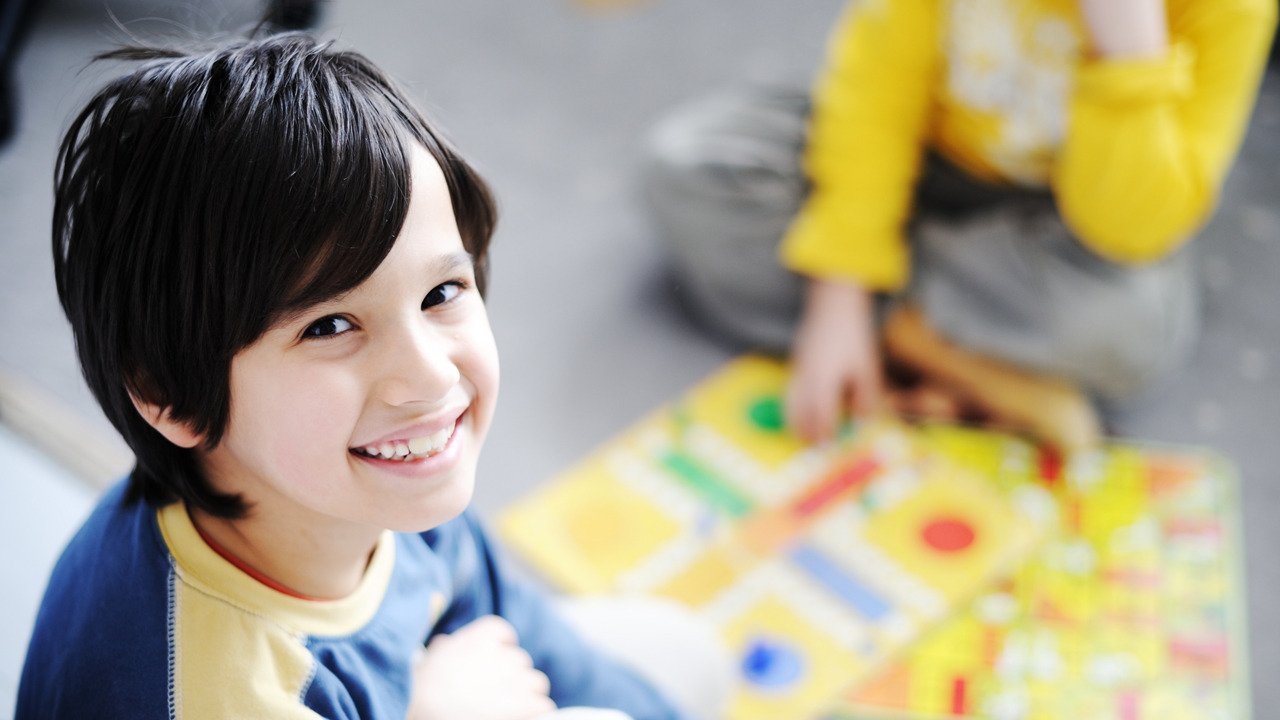 23 Apr

How can I support my child's transition into kindergarten from home?
Simple things you can do at home now to prepare your child for a successful start to school
Written by:
Mary Bratsch-Hines, University of North Carolina at Chapel Hill
Michael Little, North Carolina State University
Translation by: Ximena Franco, University of North Carolina at Chapel Hill
The transition into kindergarten marks a major milestone in your child's life. Even under normal circumstances, the start of kindergarten can be a stressful time for your child as they enter a world filled with new expectations and routines.
COVID-19 may create continued uncertainty and additional worries about what school will look like for students in the fall.
You may be wondering: How can I support my child's transition into kindergarten?
There are simple things you can do at home to help prepare your child for a successful transition into kindergarten. A recent study uncovered the skills kindergarten teachers feel are most important for school readiness. Below we provide ideas for how you can support your child with these skills.
Even though kindergarten may be months away, and school closures may still impact students in the fall, using these strategies now — and as often as possible — is the best way to help your child be prepared and become comfortable with the idea of starting school.
Here are the skills kindergarten teachers say are important for your child to have when starting school:
1. Communicate verbally
Try this at home: Think about how your child gets your attention, asks questions and talks to their siblings. If they seem to rely on body language rather than actual words, consider using more language with your child. Model asking and answering questions, especially open-ended questions that start with who, what, why, when, where and how. Research shows that these types of questions are related to later academic skills.
If you feel more comfortable communicating in your home language, then have conversations, read and sing to your child in your home language. Whether English or another language, spending time with your child and doing these activities will increase your child's ability to communicate.
2. Follow directions
Try this at home: Help your child develop skills to follow directions, especially with three or more steps, while doing a fun activity. Interactive games and scavenger hunts can help your child pay close attention to following directions.
You can easily do this activity at home: First, ask your child to find something green. Second, ask them to find something in the shape of a circle. Third, challenge them to find something that has a number on it. Ready, set, go!
3. Take turns and share
Try this at home: In your own interactions with your child, ask them to wait their turn. If necessary, set a timer for your child as they wait to use a toy or get a snack. Have back-and-forth conversations with your child on the same topic so they learn how to both listen and then respond with their ideas.
Kindergarten teachers value how well children contribute to learning in a group setting — even more than how well children count or know their letters. Fostering their ability to wait their turn and share is a great way to prepare them for their classroom interactions.
4. Sit still and pay attention
Try this at home: Your child may not be used to sitting still and listening for long stretches of time. Yet, this skill is helpful during "circle time," which is common in kindergarten classrooms. During circle time, students sit on the floor in front of the teacher and engage in group activities, such as reading a book. You can mimic this daily routine by having your child sit in front of you while you sit in a chair and read them a book. Or, they can pretend to be the teacher by "reading" to you, a sibling or a toy.
In addition to these skills, try to familiarize your child with the specific school where they will attend kindergarten.
Here are simple ways to get your child comfortable with the idea of school:
—If you know where your child will go to kindergarten, start talking about the school by name: "What do you think about going to Smith Elementary next year?"
—Build your child's sense of identity as an elementary school student by identifying and incorporating the school mascot into your conversations: "As a Smith Bullfrog, you will learn how to…"
—Although you may not be able to visit your child's elementary school building due to COVID-19 closures, you can explain how elementary school buildings are set up by finding images online and discussing them. You can talk about the cafeteria, library, and gymnasium, and what they might see in the hallways.
—Consider sharing some of your own memories from kindergarten, even if they are fuzzy by now, or less than positive. If that's the case, you can say, "I had a tough time because… but I learned to…" Brainstorm with your child how they can make their kindergarten year the best learning experience.
References:
Bassok, D., Latham, S., & Rorem, A. (2016). Is kindergarten the new first grade? AERA Open, 2(1). Reynolds, E., Vernon-Feagans, L., Bratsch-Hines, M., Baker, C. E., & Family Life Project Key Investigators. (2019).
Mothers' and fathers' language input from 6 to 36 months in rural two-parent-families: Relations to children's kindergarten achievement. Early Childhood Research Quarterly, 47, 385-395.