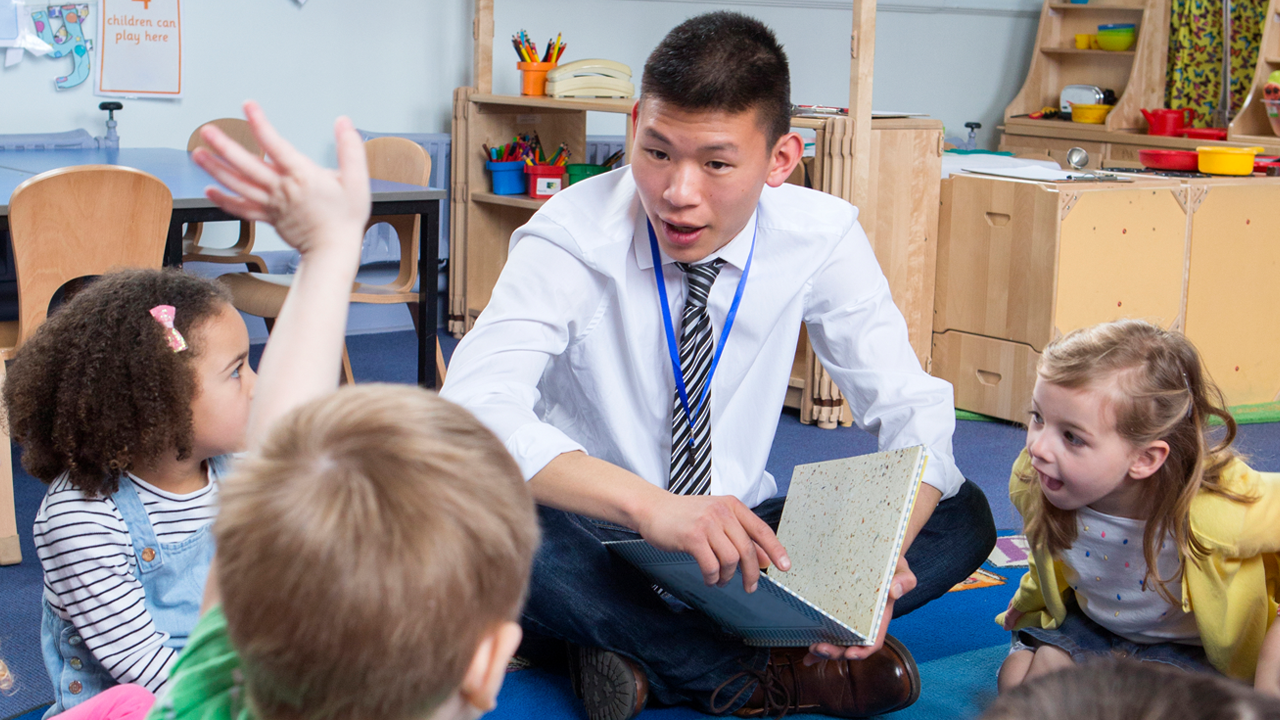 06 Nov

Policy brief highlights ways to ease children's transition to school
Early Learning Network research suggests stronger alignment between pre-K and kindergarten may help children successfully transition to school.
A child's transition from pre-K to kindergarten is a critical time. It builds the foundation for academic, behavioral and social-emotional skills, as well as positive family-school connections, for years to come.
Starting kindergarten is also big shift for many children — one that requires them to adjust rapidly to new routines and expectations. After all, kindergarten is very different today compared to 20 years ago.
Results from the Early Learning Network's diverse research studies suggest there is significant misalignment — or lack of continuity — in the experiences children have across the pre-K to kindergarten transition.
And the research suggests stronger alignment between the two settings may help children successfully transition to school.
Some of the major differences identified between publicly-funded pre-K and kindergarten classrooms include:
Diversity, including exposure to and interactions with classmates and teachers from diverse backgrounds;
Learning opportunities, such as the types of learning experiences, instructional content and teaching approaches used in the classroom;
Teacher-child interactions, including the quality of interactions and relationships students and teachers have at school; and
Connections between adults, including communication and coordination among parents, practitioners and policymakers.
In a new policy brief, network researchers explore these differences and offer recommendations to bring them into greater alignment.
This resource is intended to inform education policy, and in turn, ease the pre-K to kindergarten transition for teachers, children and their families. The target audience for the brief includes decision-makers for early learning childcare programs and school systems, such as administrators for school districts/divisions and program coordinators for community-based programs.
"To help bridge the gap between settings, we've taken our collective research on this complex topic and boiled it down to actionable steps school administrators and pre-K program leaders can take to strengthen alignment," said Virginia Vitiello, co-principal investigator, University of Virginia. "It's essential to translate research into policy if we want to ensure all children are prepared for success in school and in life."
Download the brief: Bridging the Gap: Easing the Transition from Pre-K to Kindergarten.
Dig deeper

Read our previous blog: Stronger alignment in early education key to student success.
Additional Resources

Below are some additional resources to strengthen alignment across the pre-K to kindergarten transition:
Know how your own background influences your teaching
Tufts University, Center for the Enhancement of Learning and Teaching
Celebrate diversity books for little learners
Pocket of Preschool
One World posters
Teaching Tolerance
Kindergarten social studies project plan: Identity and families
University of British Columbia, Faculty of Education
Black boys matter: Strategies for a culturally responsive classroom
National Association for the Education of Young Children
ELL strategies and best practices
Colorín Colorado
Aligning early learning with K-12
Build Initiative
Kindergarten entry assessment
Build Initiative

The Early Learning Network is funded by the U.S. Department of Education's Institute of Education Sciences. This work supports the network's collective goal to improve children's academic success in pre-K through third grade by identifying research-proven policies and practices that narrow achievement gaps and maintain early learning success.