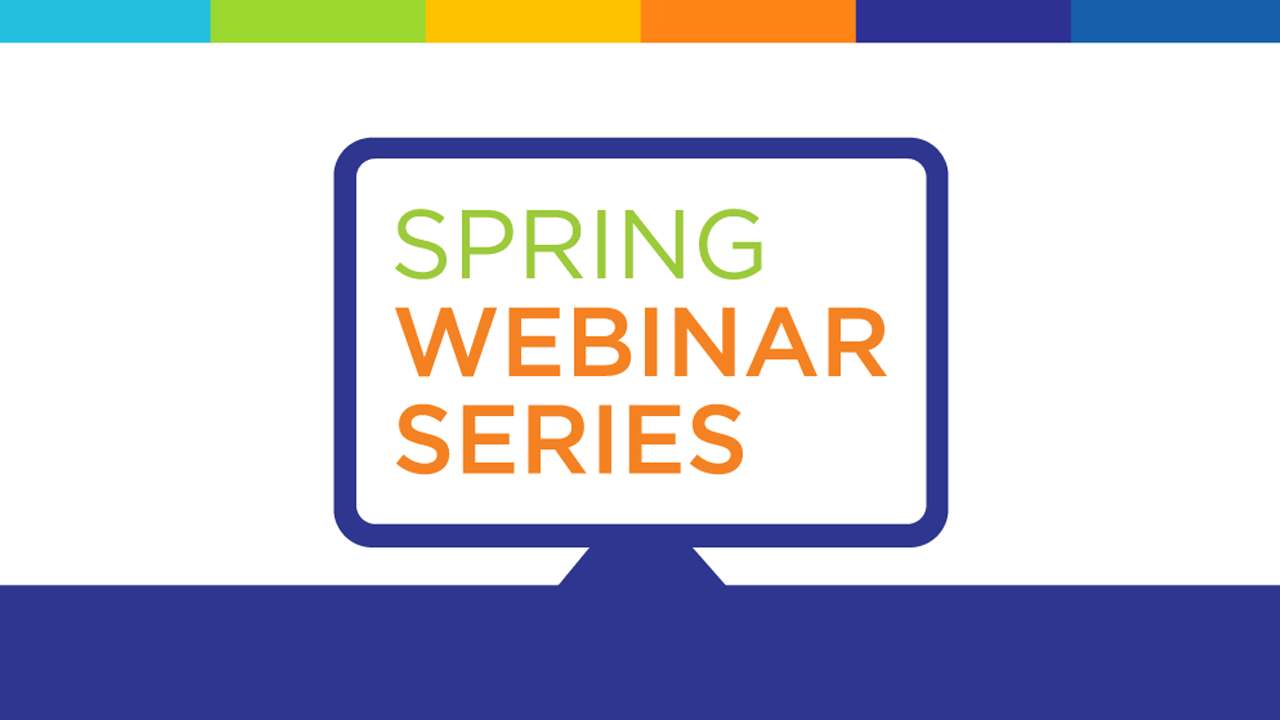 14 Apr

Early Learning Network launches webinar series

The nationwide Early Learning Network, funded by the Institute of Education Sciences, is hosting a four-part webinar series highlighting policies and practices to help children maintain early learning success during the critical transition from prekindergarten (pre-K) to third grade.

Researchers will share findings from the network's diverse studies, including rural and urban communities, and representing children and families of diverse racial, ethnic and linguistic backgrounds, and discuss their implications for children's learning and development.

Webinar dates and themes include:
April 20: Transitions and alignment
May 4: Family engagement
May 18: Diversity, equity and inclusion
June 1: Individualized instruction and assessment
Target audiences for these webinars include pre-K to third-grade educators, school administrators, directors for early childhood programs, and state and federal education leaders.
The bi-weekly webinar series begins April 20 and is free and open to the public, but registration is required. All webinars are set to begin at 11 a.m. CDT (12:00 p.m. EDT and 9 a.m. PDT), and will be held via Zoom and streamed live on the ELN Facebook page.
Those interested may register for one or all four webinars. We encourage you to come with questions! Learn more and save your spot here.
Spring Webinar Series Schedule
April 20, 11:00 am CDT
"Easing the Transition from Pre-K to Kindergarten"
Presenters:
Kelly M. Purtell, Ph.D., Associate Professor, Department of Human Sciences, The Ohio State University
Ginny Vitiello, Ph.D., Assistant Professor, Research Faculty, University of Virginia
May 4, 11:00 am CDT
"Home- and School-Based Activities to Support Student Success"
Presenters:
JoAnn Hsueh, Ph.D., Director, Family Well-Being and Children's Development, MDRC
Amanda Witte, Ph.D., Research Assistant Professor, Nebraska Center for Research on Children, Youth, Families and Schools, University of Nebraska–Lincoln
May 18, 11:00 am CDT
"Building Toward Racial Diversity, Equity and Inclusion in Early Learning"
Presenters:
Iheoma U. Iruka, Ph.D., Research Professor, Public Policy, University of North Carolina at Chapel Hill
Meghan McCormick, Ph.D., Research Associate, Family Well-Being and Children's Development, MDRC
June 1, 11:00 am CDT
"Using Technology to Individualize Instruction: Optimizing Learning Opportunities for Students"
Presenters:
Ashley Adams, Ph.D., CCC-SLP, Assistant Professor, Speech, Language, and Hearing Sciences, San Diego State University
Sara Ruffner, Literacy Outcomes Specialist, Learning Ovations