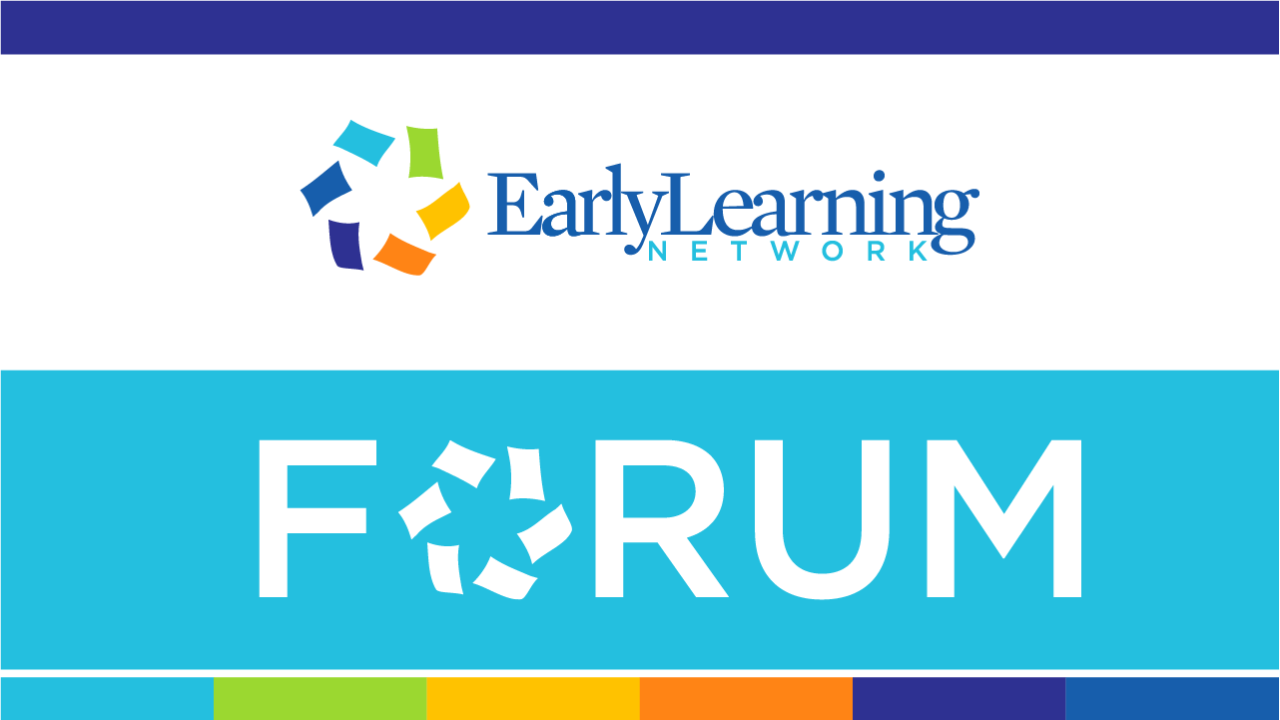 27 Jan

Forum promotes network's latest findings, stakeholder dialogue
Last month, we convened a group of stakeholders from across the U.S. for the Early Learning Network Forum, a virtual event hosted in partnership with the Institute of Education Sciences, under the theme, "Equitable and Effective Early Learning Opportunities: Research, Practice and Policy Considerations."
On Dec. 13, 2022, more than 100 participants joined network members for the daylong virtual event, including practitioners, policymakers, researchers, state and federal partners, and others invested in early childhood education from across the country.
Participants heard collective findings from ELN and engaged in meaningful dialogue to help determine how the network's contributions to the early childhood knowledge base can be translated and applied to improve practice and policy.
They offered insights and potential action steps to take what the network has learned and use it to help narrow opportunity gaps and ensure early learning success of children, especially those from marginalized groups.
Visit the forum website to learn more about the event and explore post-event resources, including video recordings of the research presentations and panel discussions, slides, research briefs and more.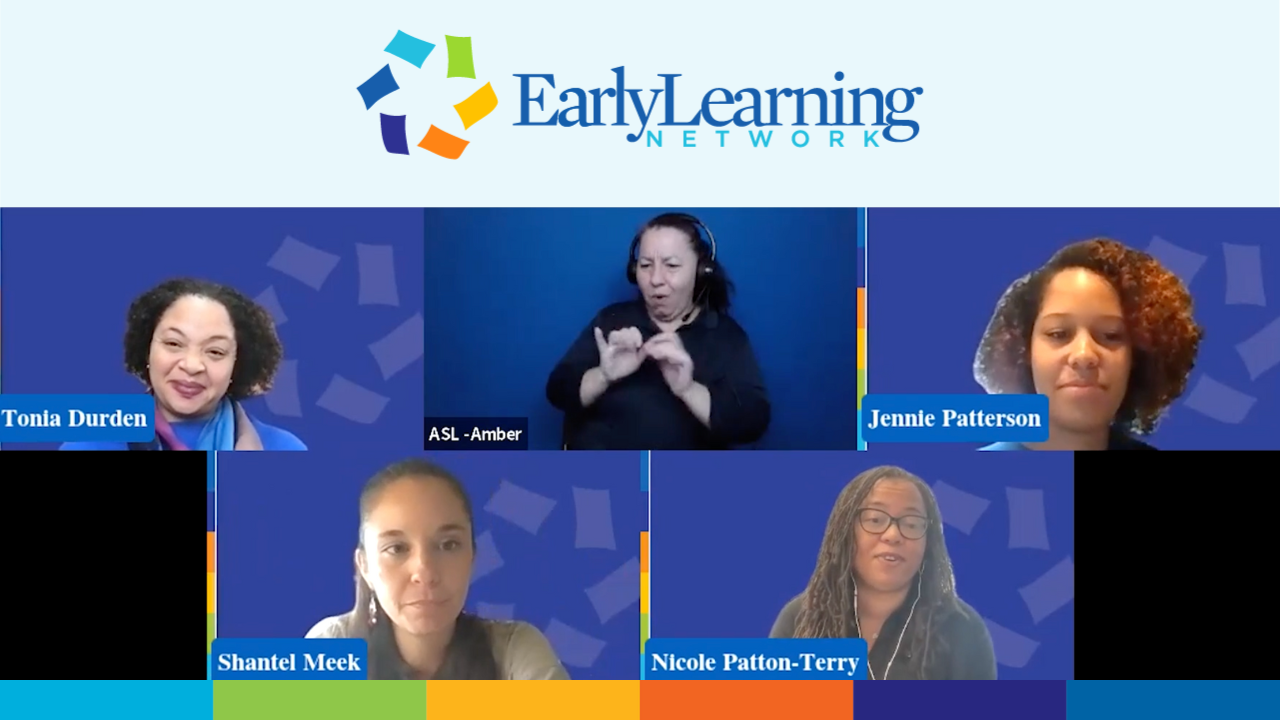 A panel discussion during the morning session of the Early Learning Network Forum featured Tonia Durden, Jennie Patterson, Shantel Meek, and Nicole Patton-Terry (moderator), with American Sign Language interpretation by Amber Braithwaite.
Forum highlights
Network members from across the U.S. shared what they have learned from diverse research studies conducted with schools in Boston, Nebraska, North Carolina, Ohio, Virginia and Southern California.
Research presentations focused on four impact areas that have emerged from this collaborative work as having potential to close opportunity gaps and ensure equitable and effective learning opportunities from pre-K to the early elementary grades and beyond:

Pre-K Participation
Classroom Experiences and Learning Opportunities
Relationships
Sustained High-Quality Experiences

Participants watched a demonstration of OLOS, Optimizing Learning Opportunities for Students, a new classroom assessment tool developed by the ELN assessment team and field-tested by network members.
A set of research briefs summarizing ELN's contributions to the field around these impact areas, as well as results from testing the OLOS tool in classrooms, can be downloaded here.
Early childhood experts facilitated panel discussions on the research findings, offered their reflections and provided space for dialogue.
Participants engaged in small, interactive breakout discussions to determine how the network's contributions to the early childhood knowledge base can be translated and applied to their work.
Together with network members, participants identified key takeaways from the research, including a list of potential next steps for early childhood practice and policy, and some new directions for research.
What's next?

Key takeaways gathered from the breakouts and panel discussions are being synthesized by network members into discrete, actionable next steps intended to be highly useful for practice and policy audiences.
Once finalized, these next steps will be added to each of the impact area research briefs (shared in conjunction with the forum) and shared broadly through blogs, videos and other user-friendly products, to help move the field forward.
ELN teams continue to publish new research from their studies. Follow the network on Twitter and Facebook, and join our email list, to be the first to know when new findings and updates are available.