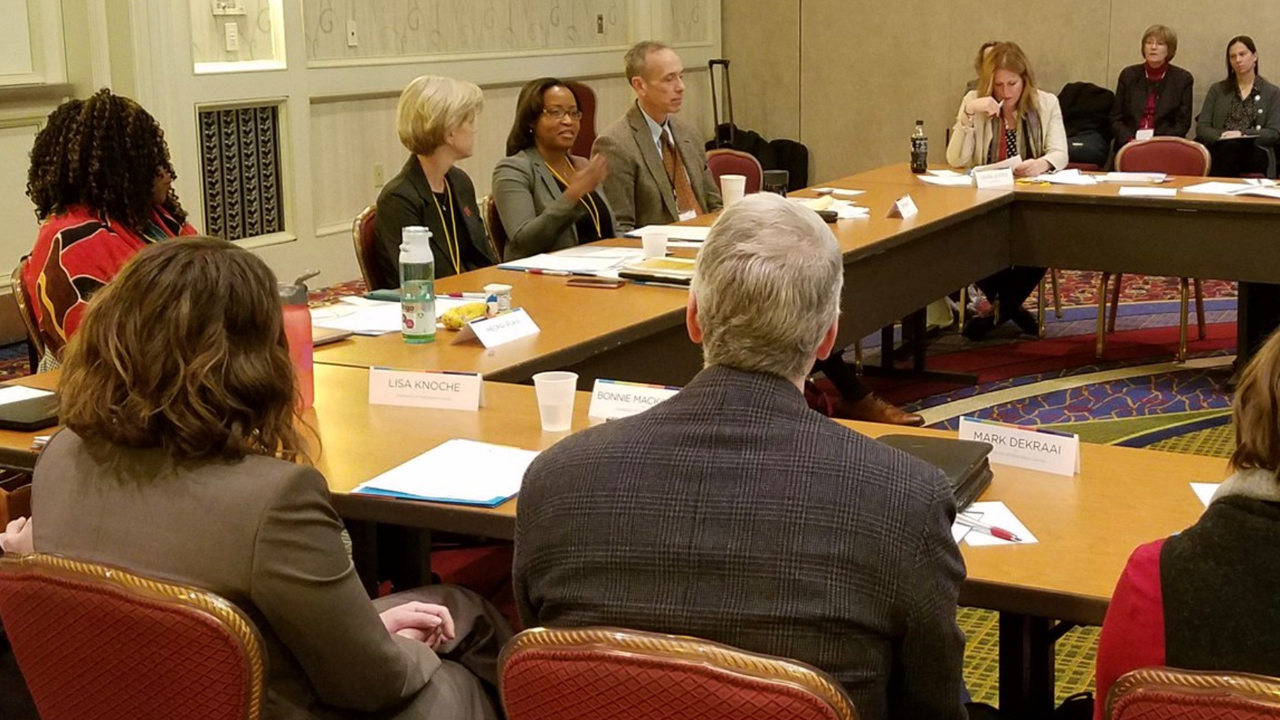 19 Feb

Researchers strategize studies, collaboration opportunities at January meeting

Researchers from the Early Learning Network kicked off the new year with a Jan. 8 meeting in Arlington, Virginia, to discuss strategies for enhancing early childhood education research and collaborative projects among network research teams.

Team members presented their projects and initial findings to the group. Researchers examined similarities and differences between their studies and populations, and explored how such data impacts network findings. They also discussed potential collaboration opportunities to enhance current and future research.

Conference attendees included 20 network researchers from the five research teams and the assessment team. An additional 13 representatives attended from the departments of Education and Health and Human Services, and the Institute of Education Sciences.

The network's next group meeting is scheduled for May 17 in Alexandria, Virginia.