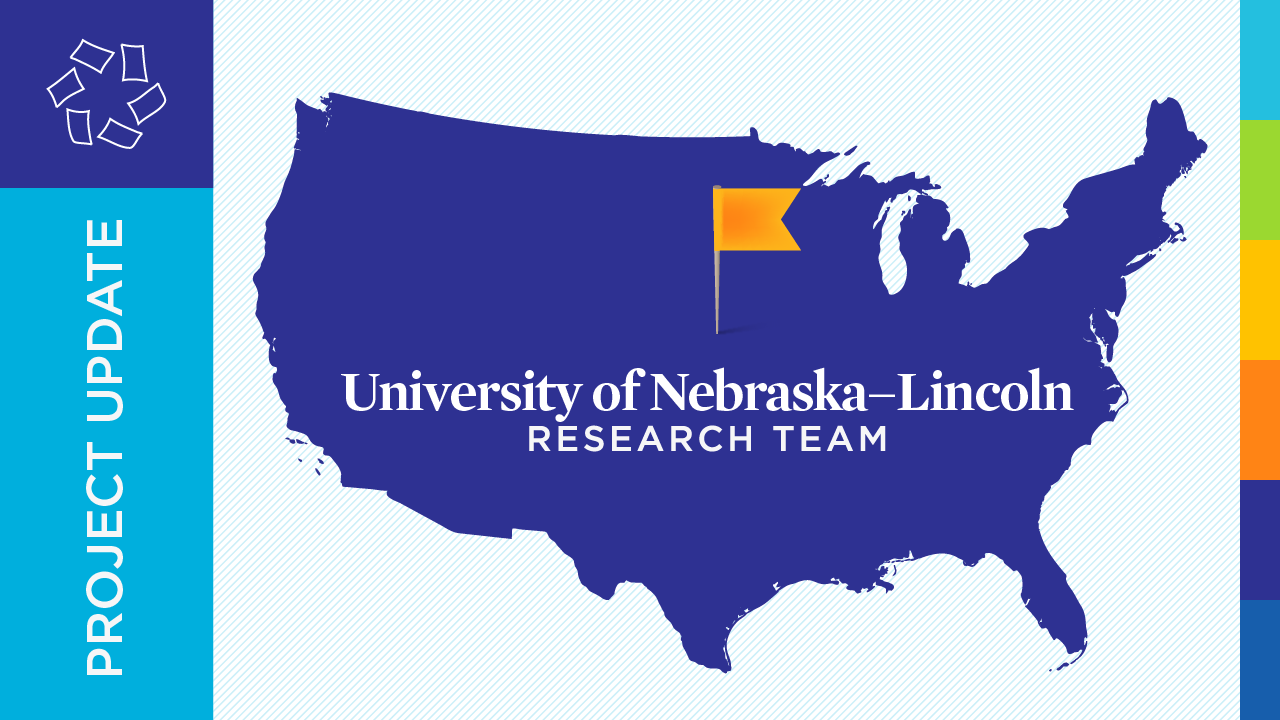 09 Jul

Project update: University of Nebraska-Lincoln
Learning Frontiers: Pre-K to Grade 3
The Early Learning Network's research team at the University of Nebraska–Lincoln has been actively engaged in the research project: "Learning Frontiers: Pre-K to Grade 3." Learning Frontiers seeks to advance our understanding of policies and practices across rural and urban Nebraska that support children's early learning and ongoing academic success.
The program includes three interconnected studies: data collection and analyses for a policy and practice study, a classroom observation study and a longitudinal study following children as they move from preschool to third grade. The team has collected data from the 2016-2017 and 2017-2018 academic years, and is currently diving into data analyses and exploring preliminary findings.
Below is a summary of the team's research progress to date.
Policy and Practice Study
In the 2016-2017 academic year, the UNL team conducted 41 site visits with rural schools, urban schools, community agencies and the Nebraska Department of Education. The researchers conducted 241 interviews with key community stakeholders, including teachers, families, administrators and school board members. Data collected for this study include demographics, policies, interview notes and interview recordings.
The team is analyzing these data to help identify malleable factors —  including policies or practices  — that promote children's academic and social-emotional learning and achievement.
Classroom Observation Study
The UNL team recruited the first of two classroom cohorts as part of its efforts to gather data on classroom experiences. The sample included 29 schools, 120 pre-K to third grade classrooms/teachers and 455 students. Classroom observation data collected during the 2017-2018 school year include activity settings, content areas, student learning experiences and teacher approaches to instruction.
The researchers are currently processing data from the CLASS and EduSnap observational tools, and have shared the information with teacher participants. A second cohort of classrooms will be recruited in 2018-2019.
Longitudinal Study
The UNL longitudinal study sample includes a total of 341 students; the group is comprised of 236 students who attended preschool and 105 students who did not attend preschool or center-based child care (125 students from rural settings and 216 students from urban settings).
During the 2017-2018 academic year, the UNL team followed its preschool attender and non-attender sample participants as they moved into kindergarten. This resulted in kindergarten data collection for 341 students located in 108 schools in 28 school districts served by 161 kindergarten teachers in rural and urban communities throughout Nebraska.
The team will continue to assess these two groups across the preschool to third grade transition, with the goal to gain a deeper understanding of the factors that support optimal, positive trajectories for children in the early grades.

Assessment and Collaboration Activities
The UNL team collaborated with the Early Learning Network's Assessment Team at the University of California, Irvine, to refine protocols and plan for a validation study of the OLOS observation tool.  The technology-based tool will be used by practitioners in preschool through third grade classrooms to assess instruction, teacher-child interactions and the classroom learning environment.
The team has also participated in a number of meetings to share ideas and gain important feedback. Team members attended the network's Leadership Council meetings and annual meetings to help strategize and discuss research progress. The researchers met with their local Advisory Board comprised of key stakeholders from area school districts, state education administrators and private early childhood partners, as well as the Teacher Advisory Board, to share initial findings and incorporate stakeholder perspectives into its research approach. Additionally, research team members participated in the network's Early Career Enhancement (NECE) Program.
Rural vs. Urban Communities
The geographic location of the Learning Frontiers project provides an opportunity for researchers to investigate differences among rural and urban communities within one state, and to learn more about what works best for students in each setting.
Over the course of the project, the researchers will explore ecological influences on children's learning and development across Nebraska, such as the interactions between policy, community, school and family.
What's Next
This summer, researchers are working to report preliminary findings from the 2016-2017 academic year and will turn to analyzing data from the 2017-2018 academic year.
The team looks forward collecting more important data and input from children, parents, teachers and schools for the 2018-2019 academic year.
Lastly, the researchers will continue to foster partnerships with educational stakeholders in the state and collaborate with other network teams, working together to build knowledge around the practices and policies that help maintain children's early learning and narrow the achievement gap.