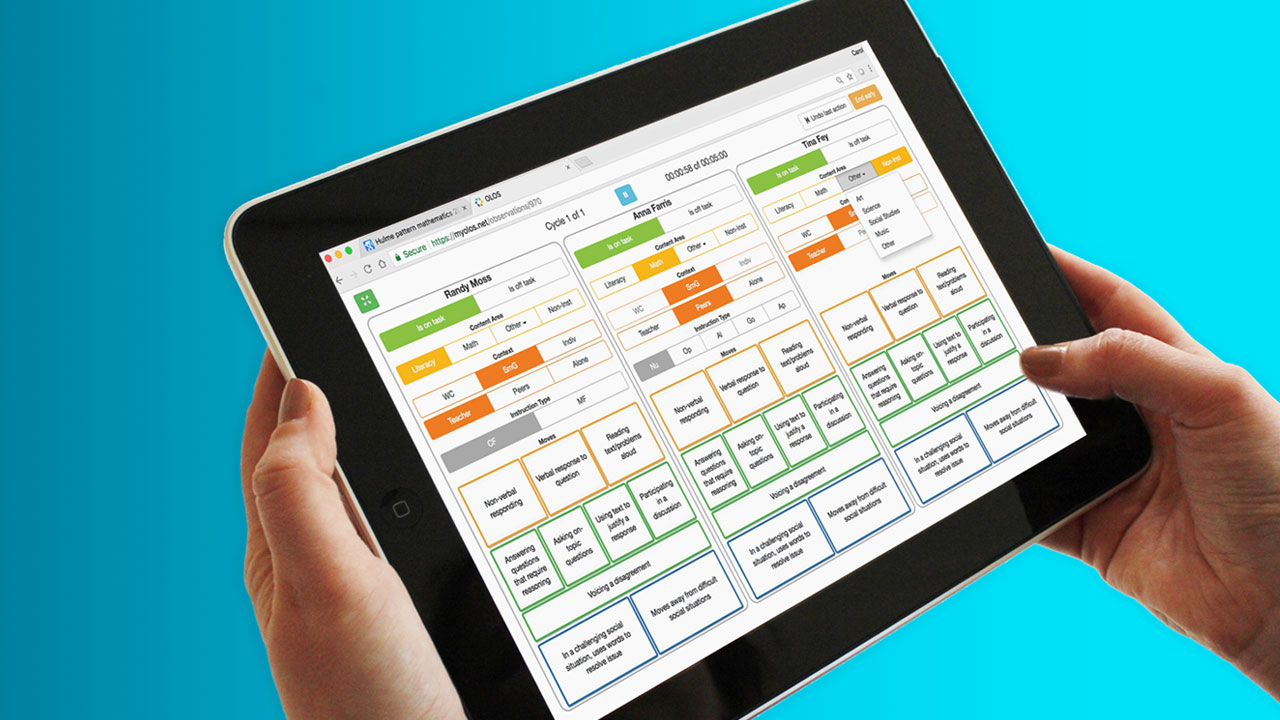 18 Feb

Early childhood observation tool helps teachers personalize instruction
OLOS Observation System
The Early Learning Network is in its third year of developing the technology-based classroom observation system known as OLOS, or Optimizing Learning Opportunities for Students. Researchers are using OLOS to assess various classroom factors that can have lasting effects on children's learning and school achievement in pre-K through third grade classrooms across the country.
Using OLOS, observers record teachers' instructional behaviors, teacher-child interactions and the overall learning environment of classrooms. The observation tool works together with A2i (Assessment to Instruction) to provide individualized instructional guidance to promote children's language, literacy, math and self-regulation skills.
When the A2i assessment data is combined with the OLOS observation data, meaningful recommendations can be given to teachers on how to personalize instruction and learning opportunities for individual children to help ensure their success and ability to meet grade-level expectations.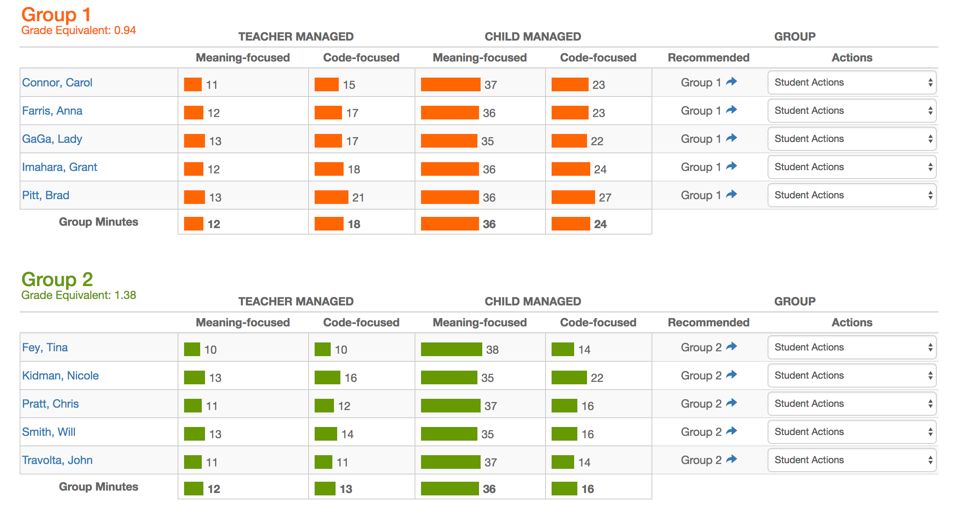 OLOS can further be used to observe how close the instruction children are receiving in the classroom matches the recommended instruction. Distance from the recommended amount of instruction is a powerful predictor of student outcomes; that is, when children receive the recommended amount of instruction they are more likely to succeed.
"This data-driven approach to student success gives teachers immediate feedback and empowers them to make adjustments in real-time to meet individual student needs," said Amanda Prokasky, OLOS in Nebraska project manager, University of Nebraska–Lincoln.
Why it Matters
Each student brings a distinct set of skills, languages, perspectives and other characteristics to school and may experience different learning opportunities — even within same classroom.
Children learn differently and may enter each grade with widely varying mastery of literacy and math skills; and a one-size-fits-all approach to instruction may put some students at a disadvantage.
OLOS, in combination with A2i, is advancing our understanding of how to personalize instruction to meet each child's specific needs and identify broader strategies for promoting learning in diverse early childhood settings.
What We're Learning
Early analysis by the University of California, Irvine, assessment team shows strong evidence of the OLOS observation system's ability to capture differences in individual children's learning experiences, which has been their goal from the outset.
The UC-Irvine team is finding substantial variability both within and between classrooms. While this isn't easily classifiable as a "good" or "bad" thing, it supports the idea that children, even in the same classroom, may be having widely variable instructional experiences.
In particular, there is a lot of variation in the amount of time spent on literacy, as well as variability in the instructional experiences of individual children. For children observed in the spring of 2018 for 30 minutes, the average amount of time spent in literacy activities across all of the network's study sites was about nine minutes — but this varied from zero to 22 minutes between different preschool sites.
"Seeing variability within a classroom may be a 'good' thing when individualized instruction is aligned with a child's needs," said Ashley Adams, postdoctoral scholar, UC-Irvine. "However, to the extent that children are not receiving instruction matched to their needs, we would expect to see slower growth in their academic skills."
Stakeholder Perspectives
What do practitioners think about OLOS?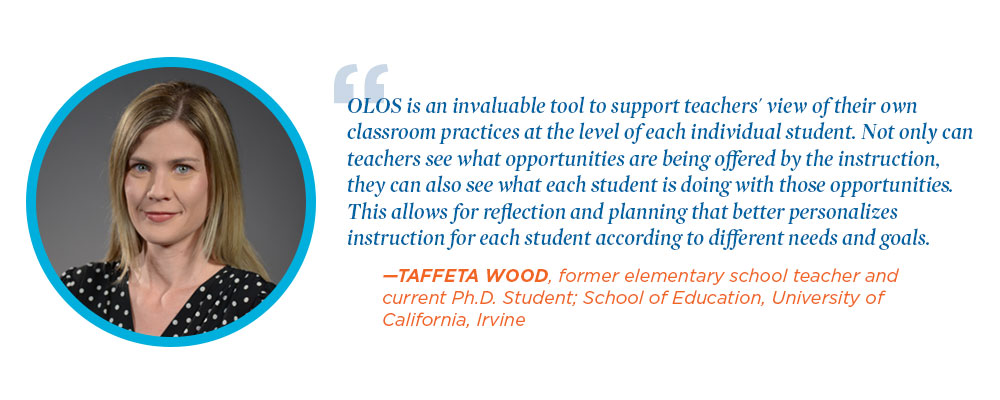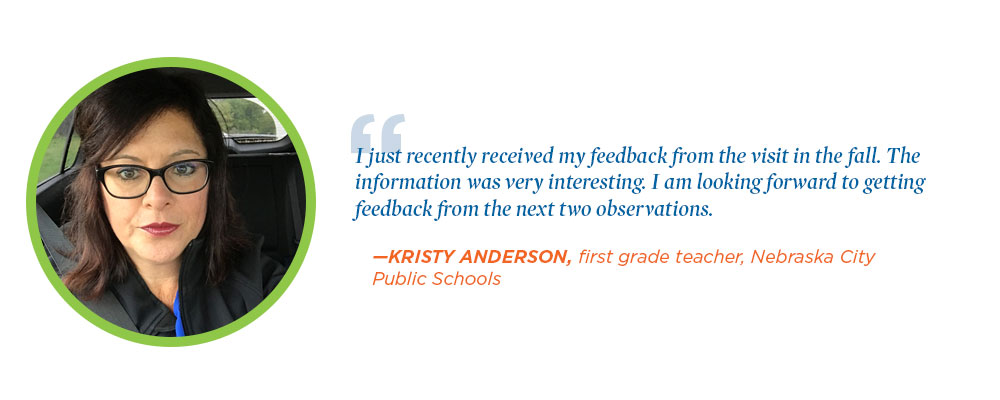 What's New?
The UC-Irvine team recently added a new feature to OLOS: Concepts and Applied Skills Assessment, or CASA. CASA is designed to assess children's mathematics skills and complements the tool's Word Match Game (vocabulary assessment) and Letters-2-Meaning (literacy assessment).
The researchers are also improving the tool's teacher reports so data is presented in a more dynamic and user-friendly way. The new reports will allow teachers to view a summary landing page that shows their classroom's progress relative to the recommended targets and explore new interactive graphs that can be dynamically clicked to reveal more or fewer details. This will enable teachers to control the complexity of the information/feedback they see.
The improved teacher reports will be ready for classrooms this fall, and will continue to be refined based on user feedback.
What's Next?
The Early Learning Network teams look forward to expanding the number of practitioners who are trained to use OLOS in the field, and gaining their feedback on the features they find useful and ways it could be improved. The core features of OLOS are unlikely to change moving forward.
See the UC-Irvine team's January 2019 presentation to dig deeper into the OLOS research data.