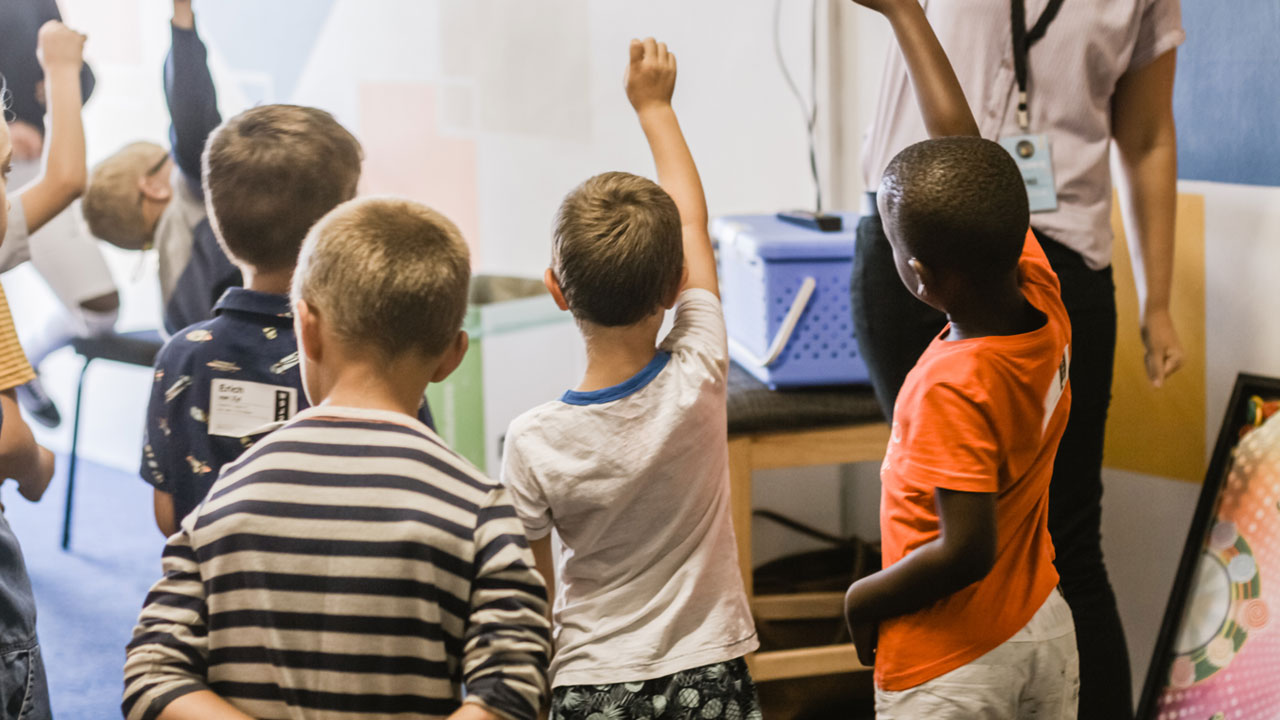 30 Jun

Emerging theme: Mixed auspices

Enrolling in preschool is an exciting milestone for both children and parents. Young children's preschool experiences are critically important for building their brains and setting them on a path for success. While many U.S. families lack access to preschool, others do have some options of where within public systems their children attend preschool.

Nearly all state- and locally-funded preschool programs in the U.S. use a mixed auspice delivery approach. That is, children attend preschool across a broad range of program settings, including within public elementary school buildings and community-based centers. Characteristics of these program settings often drive the type of experiences children have.

Given the multiple program settings (e.g., auspices), children may enter school with diverse preschool experiences — for example, different processes, structures, learning approaches and teaching standards — due to variations in auspice rather than the specific program in which they are enrolled.

To date, little is known about the differences in children's experiences in public preschool based on auspice, nor the implications for later learning and how to adjust particular preschool models across auspices.

Discover why we're studying this cross-cutting theme in the Early Learning Network's nationwide research studies and what it means for practice and policy decision-making.
What We're Studying
The Early Learning Network research teams at MDRC and the University of North Carolina at Chapel Hill are interested in understanding how different preschool program settings — or mixed auspices — influence children's success as they transition to elementary school and beyond.
There are potential benefits to a mixed auspices approach. Parents have more choices, particularly in selecting care that aligns with their work schedules and needs over the calendar year. Mixed auspice systems also create more infrastructure and expertise on the ground, thus creating more opportunities for early learning experiences.
However, structural differences by auspice often exist that create potential implications for programs and families, such as how teachers are compensated, the types of professional development support that is provided and protections available to staff (e.g., union membership). For example, a community-based program might offer different professional development opportunities and compensation than a public school preschool program.
The teams are also interested in knowing the extent to which embedding publicly funded preschool programs in schools or in community-based organizations (CBOs) results in differences in the quality of care and the gains children make in social, academic and cognitive skills.
Why Does it Matter?
Given the high level of public funding and expectations for preschool programs, it is important to determine whether auspices operate differently — and to use this knowledge to inform practice and policy decision-making.
We need to understand how children's experiences vary by auspice in order to strengthen public systems and ensure strong preschool experiences for all children.
"Ideally, it should not matter what 'door' children go through in a public preschool system – they should be guaranteed high-quality experiences in all classrooms," said MDRC co-principal investigator and study co-director Christina Weiland, University of Michigan. "However, because children are attending preschool across a broad range of settings, it can be challenging to determine how to ensure that all programs meet high-quality standards."
While most public systems have chosen to implement a mixed auspice approach, more research is needed to be sure that high-quality standards and strong gains for children can be attained no matter where they attend preschool.
"Examining these questions around mixed auspices with ELN team members addresses important policy concerns for states and localities who fund pre-K programs," said Margaret Burchinal, principal investigator, UNC team. "This research is useful in terms of making informed pre-K funding decisions and improving classroom practices."
What We're Learning
In Boston Public Schools, the MDRC team is seeing differences in child demographics, child baseline skills and gains in child outcomes based on auspice. They are still investigating how children's experiences in the classroom vary by auspice.
Additional findings regarding mixed auspices in the ELN studies will be ready to share once all of the data have been analyzed and measures have been calibrated across study sites.
Bringing it all together
Through this research, the Early Learning Network is addressing several information gaps:
We're learning more about the population of children engaged in community-based preschool programs vs. school-based preschool programs;
We're gaining knowledge about the extent to which program auspice is associated with the quality of the preschool program children experience; and
We're gathering rich data on how auspice characteristics, the population of children being served, and classroom quality intersect and effect variation in children's gains over the preschool year, and as they transition to kindergarten and beyond.
By having a better understanding of preschool auspice differences, we can make more informed decisions in policies and practices to provide our youngest learners with high-quality early learning experiences.