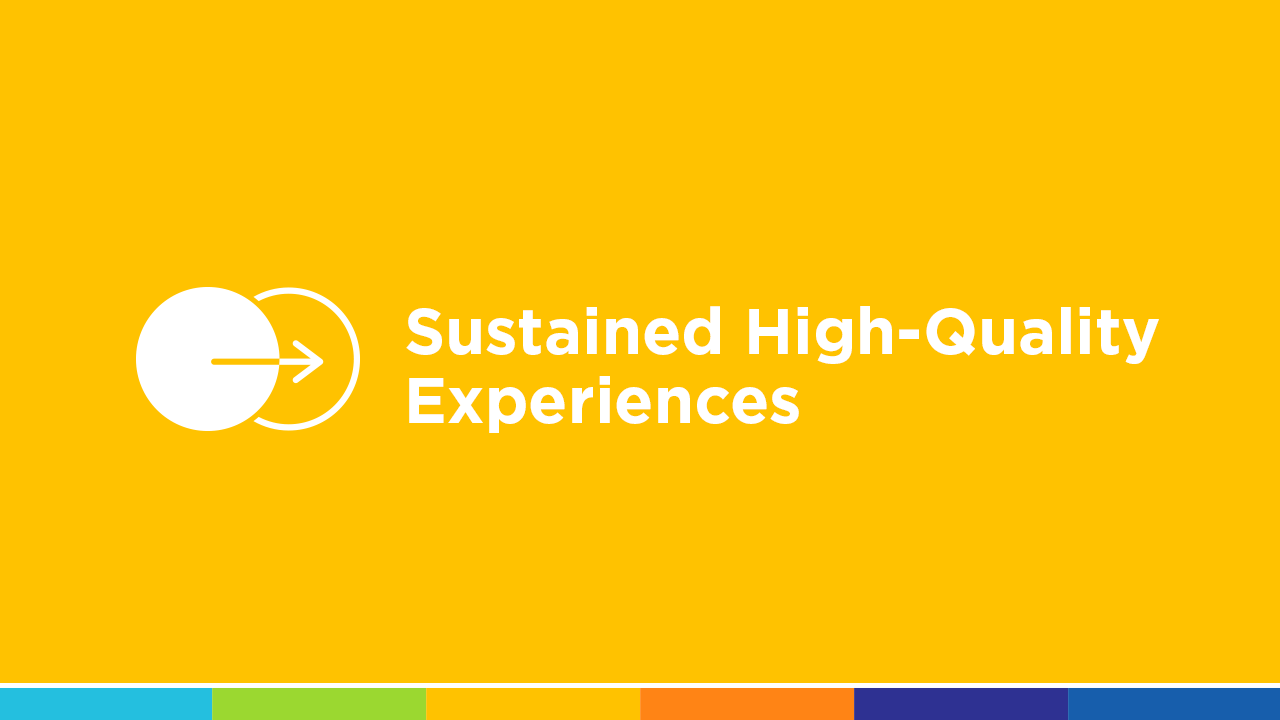 25 Oct

Impact Area: Sustained High-Quality Experiences
Early Learning Network research underscores the importance of consistency and continuity in providing high-quality educational experiences from pre-K to third grade, including strong alignment and transition practices.
Earlier this year, Early Learning Network (ELN) teams released a set of briefs focused on four impact areas — factors open to change or improvement — that have potential to narrow opportunity gaps and help children maintain early learning success as they transition from prekindergarten (pre-K) to elementary school and beyond.
The primary goal of these briefs is to inform practice and policy decisions that support equitable and effective learning opportunities for children.
This blog highlights the network's collective research associated with the impact area of Sustained High-Quality Experiences, including a key takeaway; action steps for practice, policy and research; and insights from the field.
Research Highlights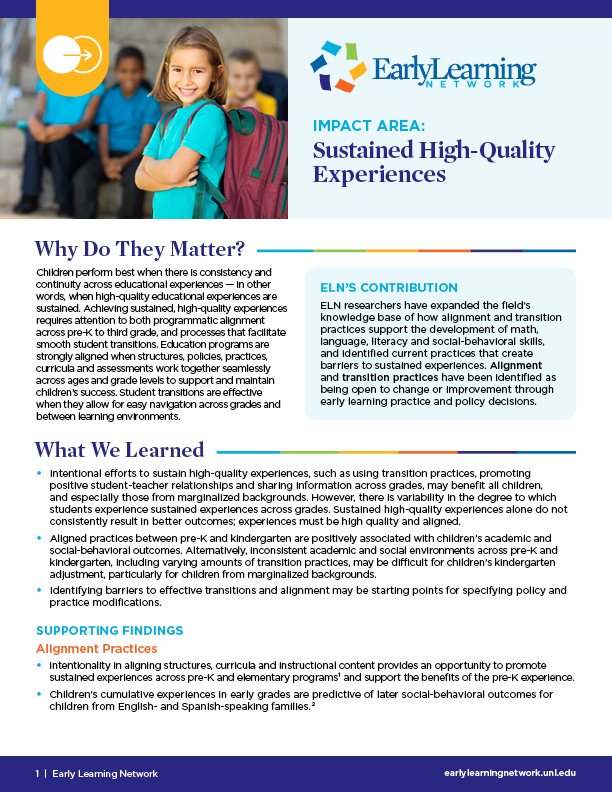 Sustained High-Quality Experiences
Why do sustained high-quality experiences matter?
Children perform best when there is consistency and continuity across their educational experiences. Providing children with sustained, high-quality educational experiences involves aligning programs from pre-K to third grade and ensuring smooth transitions between grades. Effective student transitions allow for easy navigation across grades and between learning environments.
What does it mean to have strong alignment?
In education, strong alignment refers to the seamless coordination of various structures, policies, practices, curricula and assessments to create a cohesive and supportive learning environment. The goal of strong alignment in early learning is to provide high-quality educational experiences for children over time that optimize learning and minimize disruptions.
What has the network contributed to the field in this area?
ELN researchers have expanded the early childhood education field's knowledge base of how alignment and transition practices — factors that are open to change or improvement through practice and policy decisions — can boost children's math, language, literacy and social-behavioral skills. They've also identified current practices that create barriers to offering sustained, high-quality educational experiences.
What is the network's key takeaway regarding sustained high-quality experiences?
After analyzing the network's collective research findings and integrating feedback from geographically diverse practitioners, policymakers, and state and federal partners, a key takeaway emerged:
Educational experiences should include consistency and continuity of high-quality opportunities across pre-K to third grade, including alignment of experiences within the early elementary grades (K-3).
Action Steps
To implement this key takeaway, the following action steps are suggested:
For Practice:
Provide pre-service and in-service educators, administrators and support staff with high-quality professional learning opportunities, including customized training and coaching, to support implementation of evidence-based, aligned curricula and continuity of instructional content and positive interactions across pre-K to third grade.
For Policy:
Invest in the use of integrated data systems to promote alignment.
For Research:
Identify barriers and facilitators to implementing aligned educational experiences in diverse pre-K to third grade systems from the perspectives of families, educators and administrators.
Develop and/or identify evidence-based, culturally relevant curricula, practices and assessments grounded in social-behavioral and academic content that promote continuity in instruction and teacher practices across pre-K to third grade.
---
Insights from the Field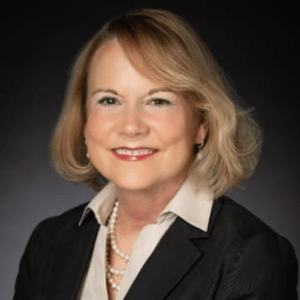 Gracie Branch, associate executive director for professional learning in the National Association of Elementary School Principals (NAESP) and a former elementary school principal, assistant principal and teacher with more than 20 years of experience in education, served as a panelist during the Early Learning Network Forum and contributed to the development of these action steps.
In this next section, Branch offered insights on the network's findings related to sustained, high-quality experiences through the lens of a school principal.
Practice-focused Insights
In response the ELN research on sustained, high-quality experiences, Branch underscored the significant influence school principals have in establishing the necessary systems for success.
"Principals have a pivotal role in student achievement because their decisions impact all students in the school," Branch said. "Principals help implement the systems that make alignment and high-quality experiences happen."
Time management and scheduling are some of the biggest barriers for implementing aligned experiences, Branch noted, particularly in rural schools where there are limited opportunities for educators to collaborate and co-plan lessons.
"For alignment to happen, and high-quality instruction that limits redundancy, you have to have a school schedule in place that allows for consistent collaboration — not only in a grade level, but across grade levels," Branch said. "Collaboration and common planning times allow teachers to build on what students know and make sure they're provided with new experiences."
For everyone to be on the same page, Branch emphasized that it is necessary for principals to "carve out enough time each day and throughout the school year for teams to share information, examine student data and plan interventions."
Providing professional learning opportunities throughout the year is another way to strengthen alignment — and is most impactful when both school leaders and teachers learn together.
"One of the most successful models we use is having a team be part of whatever professional learning experience you're going to offer, rather than just sending the principal," Branch said. "We have had a lot of positive feedback from schools related to that structure of professional learning. It's that shared leadership piece."
Schools can support positive interactions by having consistent expectations and common routines across grade levels, according to Branch.
"Consistency and continuity in education are key to supporting children's academic performance and social-emotional learning," Branch said. "In my district, we used an evidence-based framework called Responsive Classroom, where every classroom from pre-K to fifth grade would do a morning meeting using the same format. The program gave students a sense of community — and not starting from scratch — because the same rituals and protocols were in place year after year."
Policy-focused Insights
Figuring out the most effective way to use and integrate data systems to promote alignment is tricky due to the sheer volume of information available, Branch noted. Moreover, it is difficult to know which data educators need to prioritize.
"The data piece is hard because there's so much of it now," Branch said. "Sometimes you just feel inundated with the data. So, what do you really need to be paying attention to?"
Branch emphasized that when students are in classrooms, they are the teachers' primary focus — so any data analysis work must be done outside of the school day.
"We have the technology and a lot of data, but really, the challenge is being able to give the time and being able to analyze it. And in the early grades, you really need to look at multiple ways to gather data and ensure assessments are developmentally appropriate."
Further research into data methods and tools to enhance and monitor early learning success in students would be beneficial for school leaders, especially given time constraints and the critical need for data-informed decision-making.
The next blog will explore OLOS, an innovative assessment tool developed through the Early Learning Network.